Welcome to The Bahamian Project.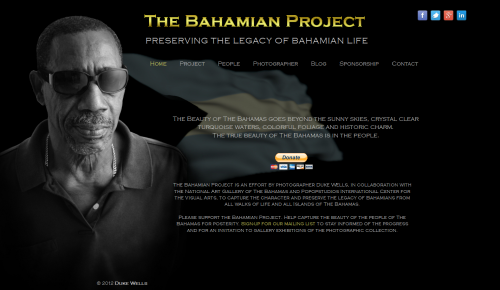 The National Art Gallery of The Bahamas and Popopstudios International Center for the Visual Arts announce the launch of the Bahamian Project; a community inspired initiative designed to capture the character and preserve the legacy of Bahamians from all walks of life and all Islands of The Bahamas.
In just the past few years, The Bahamas has lost a number of social and cultural icons, as well as scores of unique individuals whose lives reflected the essence of Bahamian life.  In almost every case, the only quality images we have of these people are the ones we hold in our hearts and our minds.  Many of the brightest lights of Bahamian society have been extinguished without us properly documenting their character, or preserving their legacy in the form of high quality portraiture.
The goal of the Project is to create a permanent collection of photographs to provide recognition, foster cultural awareness and create a record of the people who make The Bahamas so unique.
We are just getting started documenting this exciting project, so please check back often for updates and information.