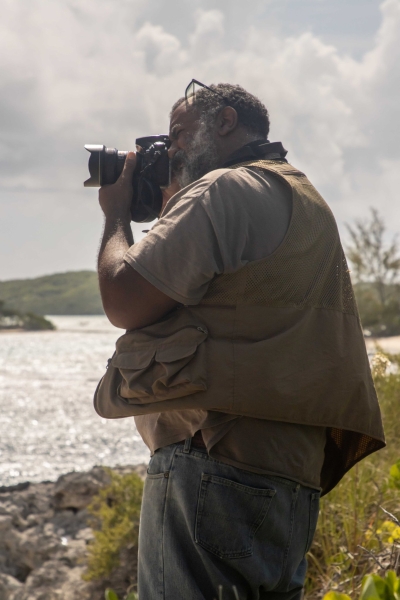 The Bahamian Project is a not-for-profit initiative with a mission to document the character and preserve the legacy of Bahamians and Bahamian life.
Founded in 2012 by fine-art photographers Duke and Lisa Wells, the project has included more than 20 photographers and our collections include thousands of images.
The Bahamian Project has held several exhibitions of images, including very memorable exhibitions at the prestigious National Art Gallery of The Bahamas and the Central Bank of The Bahamas Art Gallery.
With over 700 islands and Cays, each unique in their own people and culture, we are in almost constant need for additional creative talent.

We welcome volunteers for their support in many ways. We cover expenses for activities and offer a small per-diem stipend to Contract Photographers, Writers and Content Creators.
For those who need exposure, this is an excellent way to get international recognition for your work. For those already established, this is an opportunity to give back to the creative community and The Bahamas for the opportunities given you.
Oh, and our efforts do a lot of good for The Bahamas, a country with the people, culture and beauty that we all love to show off.
Nobody likes to work for free. When working with the Bahamian Project you are not contributing your talent so somebody else can benefit from your work. Only the Project receives the benefit of your generous contribution.

The reward is being involved in a spectacularly successful Project, being able to express yourself with creative freedom and being part of an initiative that is bigger than yourself.
Contract Creators
At this time, our main interest lies in recruiting Contract Photographers, Writers and Content Creators. These are the people we actually send on assignment to Family Islands.
Before we send people on assignment, we try to engage the services of people located on the specific island, if possible.
Contract Creators have a licensing arrangement (contract) with the Project and are paid a small per diem, if they have to travel to a Family Island for an assignment. The contract protects the Photographer's copyrights, while allowing limited, exclusive use of selected images for the Bahamian Project.
We occasionally secure a limited license for specific images from other photographers, however our current focus is on Contract Creators and volunteer support people.
---
Join Our Team
Please use the form below to participate in the areas in which you are interested.