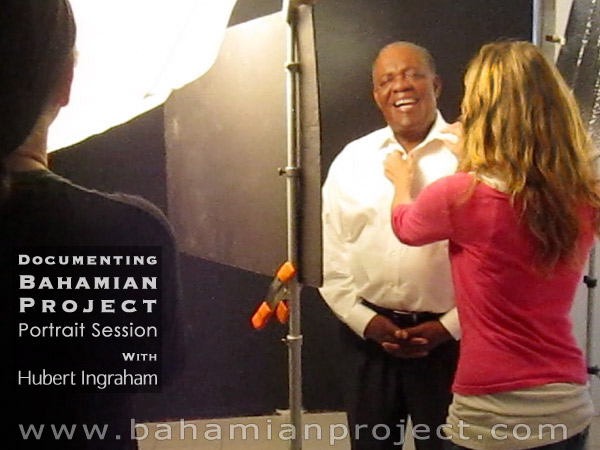 Hubert Alexander Ingraham was born in Grand Bahama and grew up in Cooper's Town, Abaco, the son of an earnest stevedore in a hard-working, blue-collar family. He studied law in Nassau and subsequently became a senior partner at the law firm Christie, Ingraham and Co. in the early 1970s.
In August 1992, Mr. Ingraham led the Free National Movement to victory over the Progressive Liberal Party… thereby ending the 25-year reign of Prime Minister Lynden Pindling.
Throughout his career as a politician, Mr. Ingraham maintained that the Free National Movement strived to renew trust in government.
"The country needs and deserves reform no matter what," Mr. Ingraham has said, "because the loss of trust in government has been so great."
It was his goal to conduct the affairs of The Bahamas "in the sunshine" – meaning that he wanted to bring transparency to the politics of the country. In Maclean's, a weekly news magazine, Ingraham told journalist Peter C. Newman, "What I want to bring about is to shape a new political culture – to trigger a genuine revolution in… the way Bahamians see themselves."
While Lynden Pindling is credited with the independence of the Bahamas, it is Hubert Ingraham who enabled freedom of speech when he opened broadcasting to the private sector. The very people who might criticize him today, can do so openly, candidly, and without fear of reprisal on the nations airwaves – thanks to Mr. Ingraham. While Mr. Ingraham is credited with many noteworthy achievements, this is undoubtedly amongst the greatest. That, and the fact that he left public office with clean hands and the respect of the people of his country.
Mr. Ingraham is married to Delores Miller of Long Island, with whom he has six children. He resigned from public office on May 7, 2012. Upon his retirement, there was talk that he might be offered a knighthood. He responded: "My name is Hubert Ingraham – I don't need nothing before that."
He arrived at our studio fifteen minutes early dressed formally. As we were seeking a more casual look we asked him to remove his suit coat and tie. We captured Mr. Ingraham throwing his head back in the midst of a hearty laugh – a contagious laugh, because soon all of us in the studio were laughing along with him.