Born August 1936, Captain Paul Cecil Aranha is a veteran of The Bahamas aviation industry, a history buff, and a true-true Bahamian with a full, well-storied life and career. We met him at his home in Lyford Cay to photograph him for The Bahamian Project. While we set up the camera and lights, Paul entertained us with a few of his anecdotes.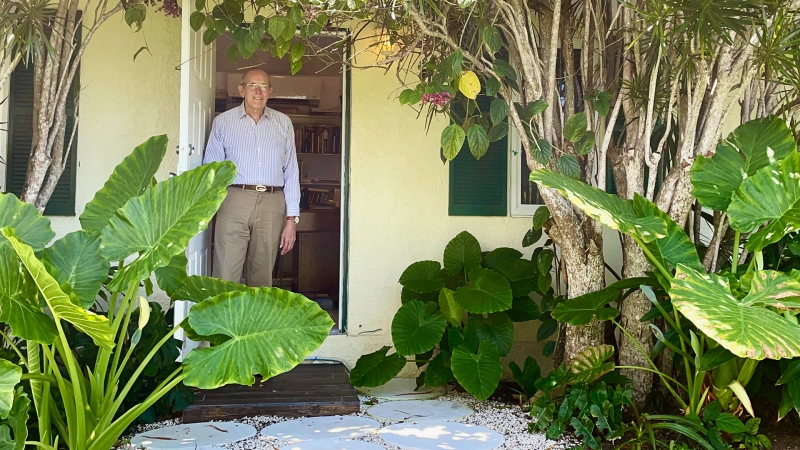 Paul's den is an unassuming trove of Bahamian history. It boasts a treasury of almost every book ever written about the Bahamas or by a Bahamian author, including a few rare publications, a complete collection of Bahamas Handbooks, old magazines, as well as historical documents and journals.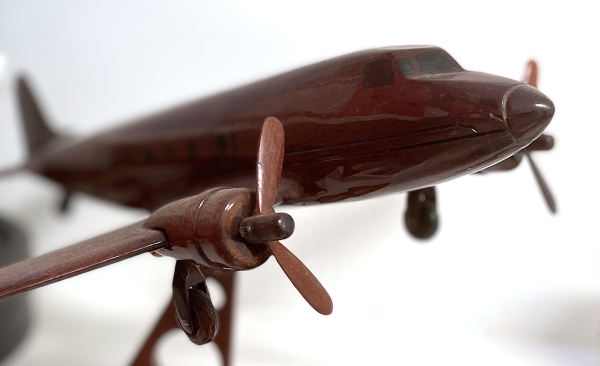 He still has every logbook from his 50-year career as a professional pilot. His library contains other special gems too – like maps of The Bahamas drawn by his father, William Aranha; curious knick-knacks… some of ancestral interest; and a model airplane or two, of course.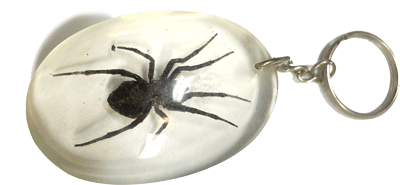 As we bustled back and forth, setting up the camera and lights, and deciding on our angle, Paul told us the stories behind some of the more unusual items, such as the spider keychain – a token signifying his family name – Aranha, which means "spider". He told us that Fidel Castro gave him the nickname "Spiderman".
On his desktop computer, he treated us to a slideshow of his vast collection of vintage postcards depicting life in Nassau and the islands in days long gone. He has over 2000 postcards, some of them with a personal connection. One such postcard shows his father in the 1920s, riding a bicycle on George Street, in downtown Nassau. Another shows the house where he was born.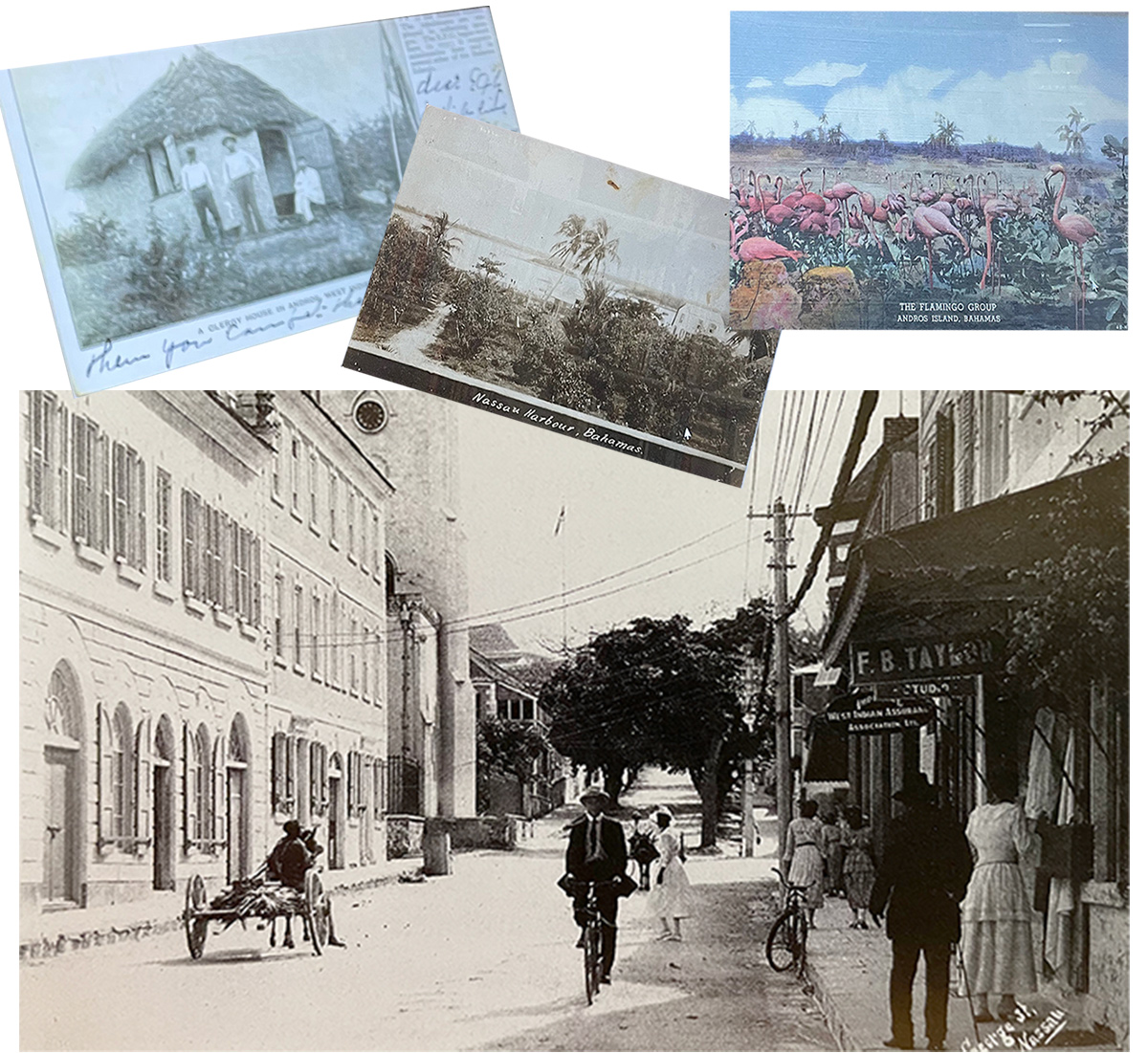 We chatted lightly about his book "The Island Airman and His Bahama Islands Home" and some of his experiences as a pilot. On the back cover, the biography reads:
Paul Aranha was born and raised in the sleepy town that was Nassau in the 1930s; his father was a senior official under the governorship of the Duke of Windsor during WWII. Sent to boarding school in England, he flew gliders at 16 and obtained his private pilot's licence at the age of 17.

His book is a voyage across Europe, flying 4-engined jets out of Berlin, and through the 700 islands of The Bahamas, where he eventually owned the largest air-taxi service. In a half-century of professional flying, he flew royalty and the rich and famous and a host of interesting characters who never made the headlines.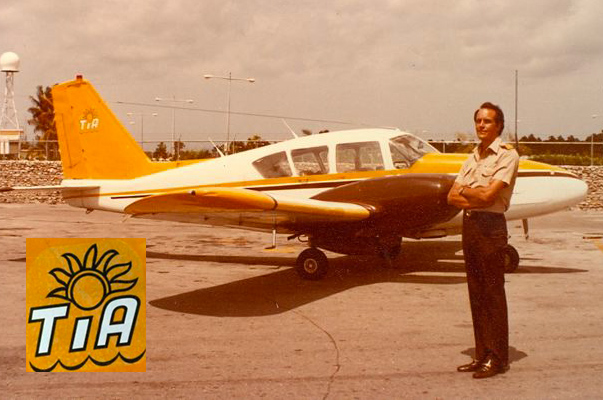 "The Island Airman and His Bahama Islands Home" is Paul's first book and is a personal memoir. His second book is about the history-making Bahamas Airways, Limited – the first national air carrier of The Bahamas. It is a glossy coffee-table book entitled "Bahamas Airways: The Rise and Demise of a British International Air Carrier".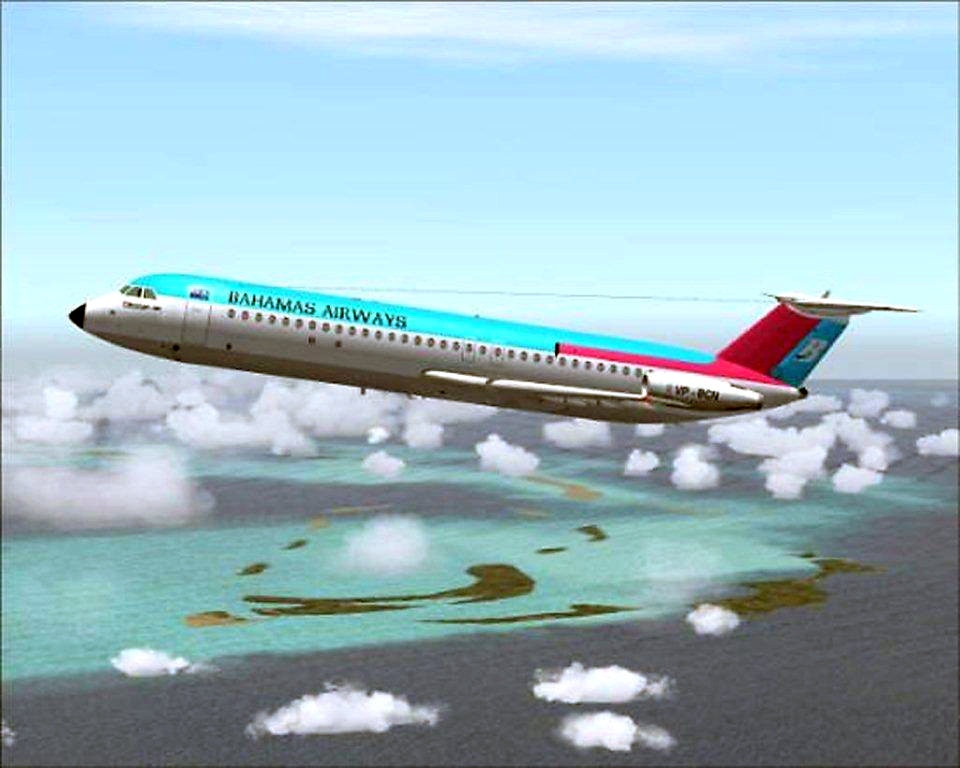 Bahamas Airways, Limited (BAL) was born the same year as Paul, in November 1936 during the height of the great depression. Paul was three months old at the time, and as fate would have it, he was at the old Pan American Airport with his parents when the first BAL airplane made its arrival in Nassau. Their paths would intersect again. Paul flew for BAL from 1963 through 1970 when it was put into voluntary liquidation. He was the captain of the airline's last jet leaving Nassau.
Paul felt compelled to write this book and tell the story of an airline that helped shape the aviation industry in the Bahamas, broadening the horizons of our tiny island nation. As described on the back cover of the book:
Bahamas Airways, Limited aided in transforming the Bahamas from a colonial backwater into an international tourism Mecca. Along the way BAL revolutionized transport enhanced the islands medical and postal services and dramatically changed the standard of living particularly for inhabitants of the Out Islands.
Paul says he has been captivated by flying since his youth. He piloted his first flight in January 1953. In 1961, he obtained his Commercial Pilot's License. He  flew for Bahamas Airways Ltd for seven years through its demise in 1970. During the next few years, he worked at various places, including Modern Air in West Berlin and then in 1973 with the newly formed Bahamasair.

In 1974, Paul was invited to manage Trans Island Airways, a small airline company that he had worked for earlier in his career, and of which he eventually took ownership in 1977.
Over his illustrious career, he has garnered many tales to tell, some amusing, some charming, and some of misfortune. He has met and flown with an impressive list of who's-who names, and celebrities.
While doing research for his book at The National Archives, he learned all sorts of little-known facts about the general happenings in the country. This inspired him to write a column – published in The Tribune's Weekender – called "Forgotten Facts" in which he shares these bite-sized bits of historical trivia.
"It's the silly things about history that fascinate me," he says.
But he says don't call him a historian – that's reserved for those who have studied history and are an authority on it. Paul considers himself a history buff, and he is especially passionate about Bahamian history. In a Tribune interview he made this observation:
"What I have learned is that not much happened in Bahamian history that was not caused by something that happened somewhere else."
And this was true in the development of aviation in The Bahamas too, as our small island nation has always been influenced and shaped by the larger world around us.
At the end of our photo session, Paul gifted us a copy of his book and we're looking forward to a good read.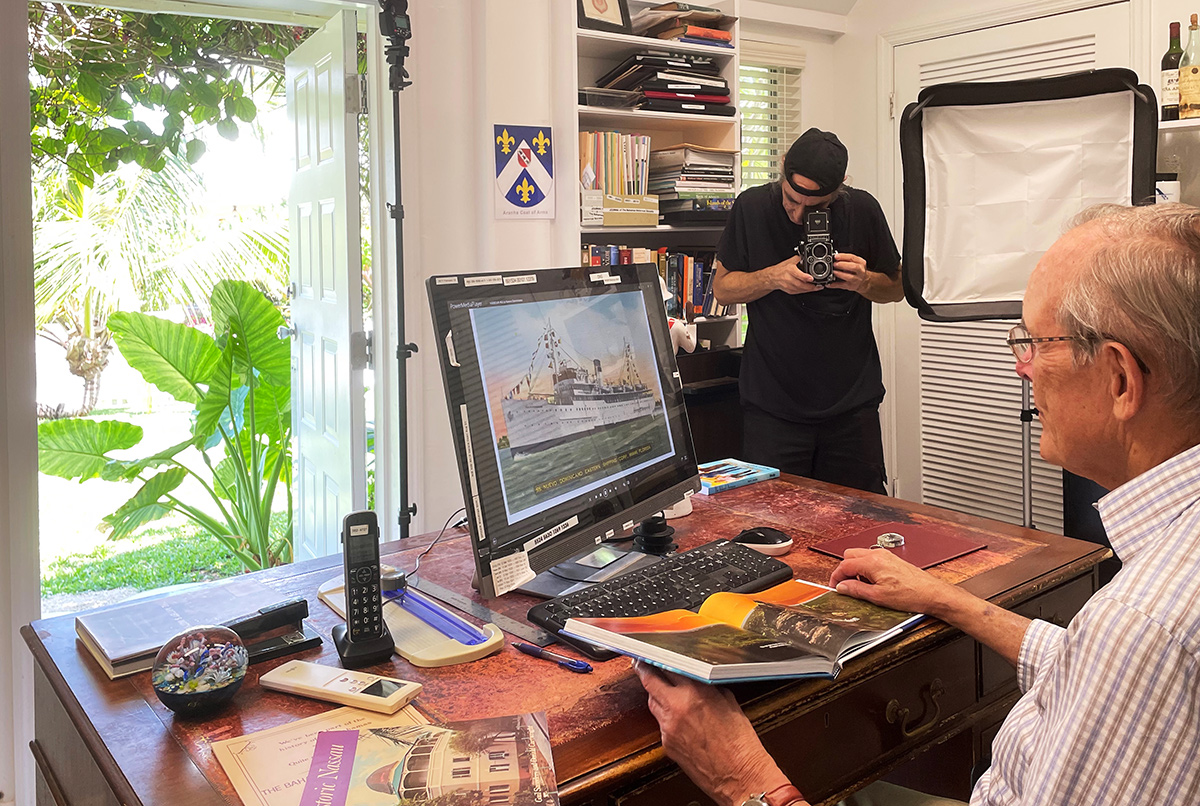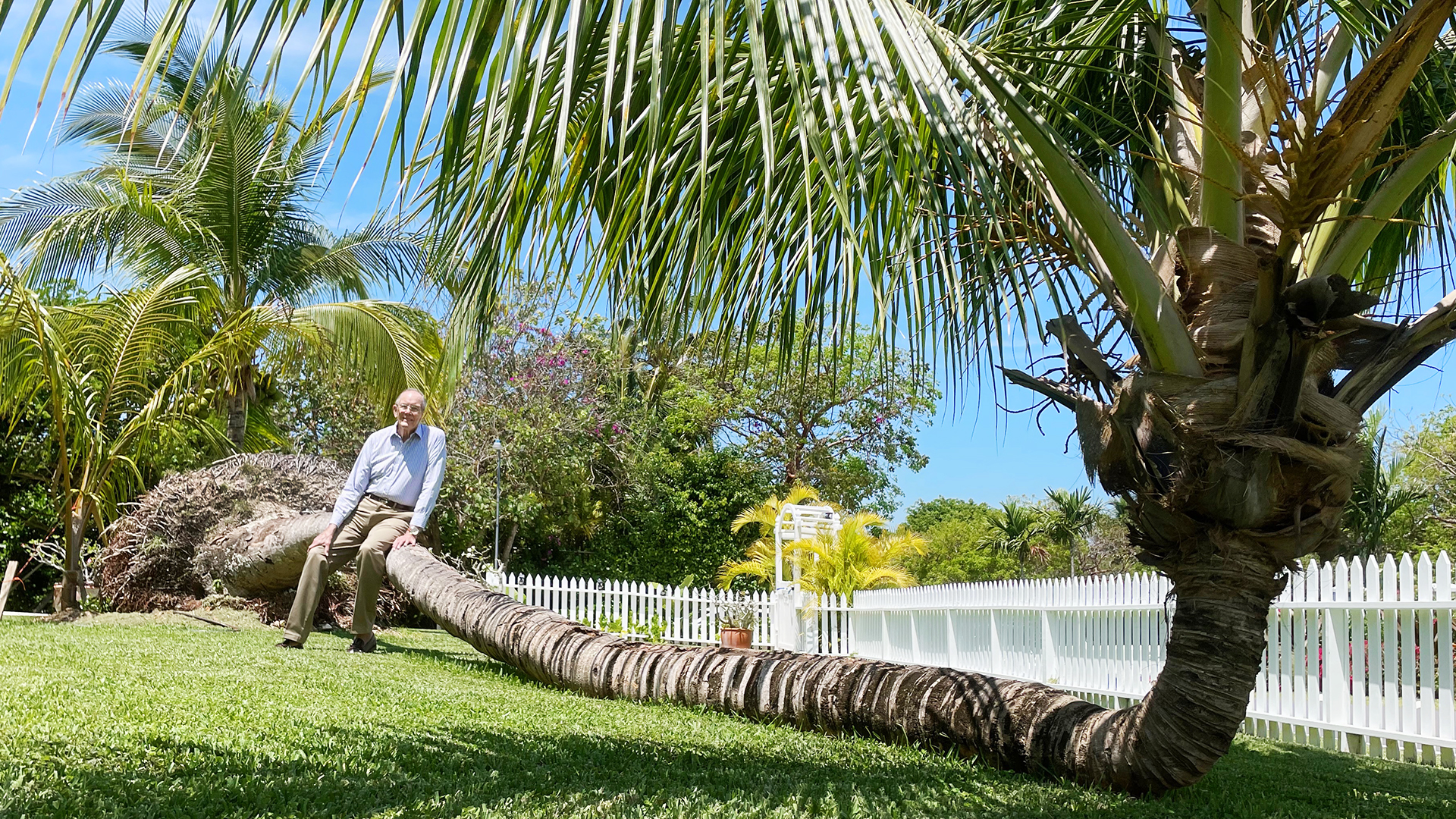 By Ana-Lisa Wells