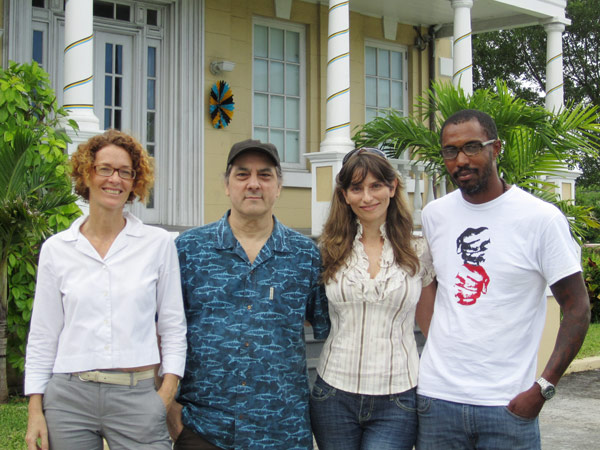 The Bahamian Project got off to a great start in early July 2012 when we presented the concept to Amanda Coulson and John Cox of the National Art Gallery of The Bahamas (NAGB).
Amanda, the director of the NAGB, immediately recognized the historical, cultural and societal significance of the project and agreed that the NAGB should be involved.
"I'm in!" she stated with exuberance after hearing an informal and passionately delivered dissertation on what the Bahamian Project was about, why it was conceived, and what it would mean to The Bahamas. She promptly started naming a few people she felt should be added to our growing list.
One of the aspects she found most enticing about the project is that it aims to identify real-life role models for Bahamian youth.
The Bahamian Project, a three-year working initiative, will yield a series of fine art black and white portraits that will become the Bahamian Collection. The first formal exhibition of this Bahamian Collection will be at the National Art Gallery of The Bahamas in 2013, and the opening will coincide with the 40th Anniversary of The Bahamas.
John Cox, chief curator at NAGB and also the founder and director of Popopstudios, was equally as enthused about the project. Preliminary exhibitions will be held in the Popopstudios Gallery. It is also where our photography studio is based and many of the portraits will be executed there.