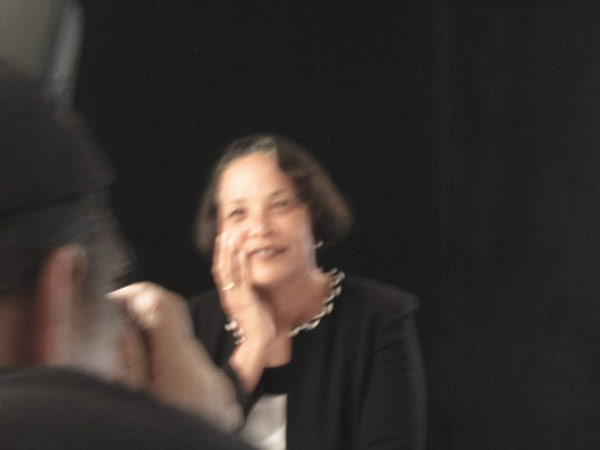 I asked Pam what it meant to her to be Bahamian. She responded with glowing positivity. Pam loves the Bahamas as did her husband, beloved cultural icon Jackson Burnside.
Pam said, "I consider myself to be a true-true Bahamian, because as my husband would say, 'We love The Bahamas'… we have such a very rich heritage and wonderful cultural community…"
In fact it was Jackson's untimely passing last year that inspired the Bahamian Project. Other countries have portrait collections which serve to document and preserve the people of that country. After Jackson's death we realized this was missing here and that it was something we could bring to our country. And so the Bahamian Project was born.
We may have missed Jackson but we were honoured to have the opportunity to photograph Pam. Mild though she may seem, Jackson always said she was the real strength behind him. She was the one who kept things going he would say. Indeed, she has done exactly that.
Oh and by the way, she makes a unique sweet iced tea from a highly guarded secret family recipe. It tastes so good it just makes you happy.