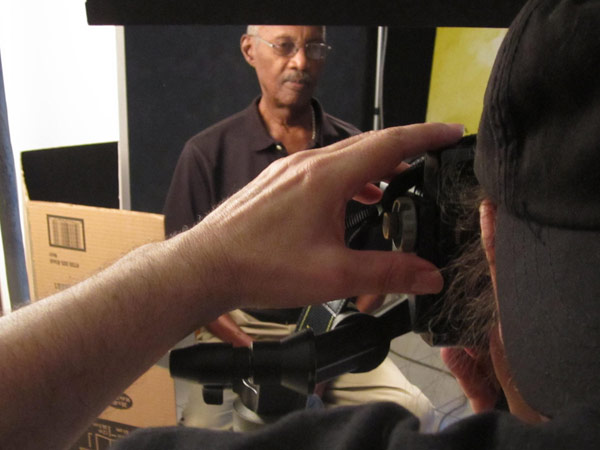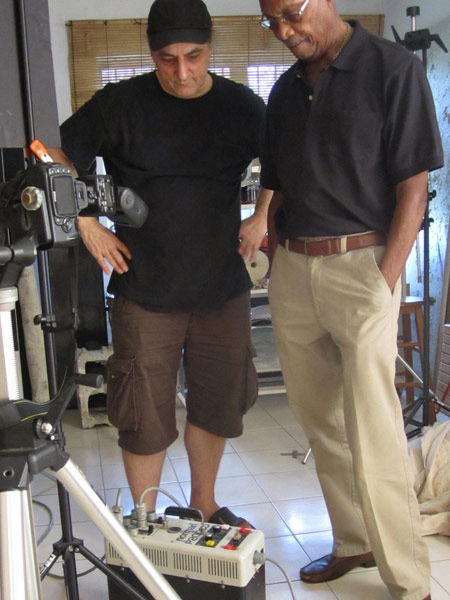 Much like with Kendal Hanna, when we asked George Cox to sit for a portrait session for the Bahamian Project we had a very clear idea of the look we wanted to elicit from him. He has a somewhat bemused expression that seems to signal the coming of a lighthearted quip. And, indeed, a witticism is usually not far behind.
He was interested in the 2000 watt electrical pack powering our strobes. Somehow the tech talk evolved into a discussion about common misperceptions that to be technically proficient means not to be creatively inclined… one does not necessarily preclude the other it was decided.
Mr. Cox exhibits the gentlemanly composure of an era now gone. He arrived sharply on time for his session and was well prepared having brought a few shirts – though the one he wore was just right.
Once he sat in front of the camera, it only took a little jovial chit-chat before we had that classic bemused expression. A very efficient photo session..