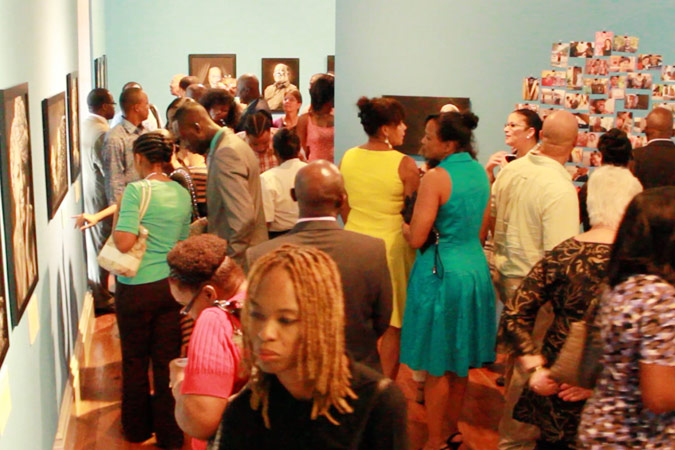 Under the distinguished patronage of the Governor General and Lady Foulkes, the Bahamian Collection opened to a crowd of about 300 people over the course of the evening, making it one of the largest openings at The National Art Gallery of The Bahamas.
The response to the photographic portraits of Bahamians was immensely positive.
The majority of the portrait subjects were in attendance, including Dame Marguerite, Peanuts Taylor, Oswald Stubbs, phone-card vendor Anthony Lee, Count Bernadino, Gertrude Burnside, Edith Lightbourne, and Sharon Turner who made a special trip from Grand Bahama to be there.