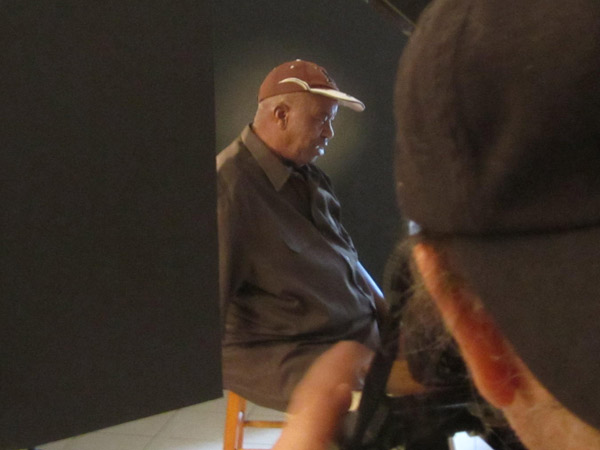 I have known Oswald Stubbs for a long time. He can be found almost every day at the main post office on East Hill and he sits near the first block of post boxes which is where my box is located.
We always chat awhile and if he hasn't seen me for more than a week or so he greets me with the grand welcoming gesture of kissing my hand. He always seems genuinely happy to see me…. to see everyone, he chats with everyone, everyone loves One Hand Stubbs. He hands out Christmas cards every year (he signs them One Hand Stubbs). And when I frown because I have just pulled nothing but a handful of bills out of my box he reminds me how lucky I am.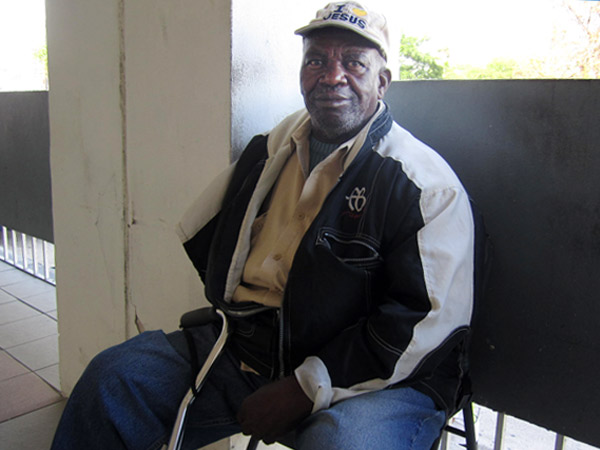 "Be thankful you have bills to pay," he says, "it means you got plenty stuff."
He has only one arm and walks with difficulty due to the swelling in his legs. Yet he seems thankful for what he has. He has a positive spirit all the time. So I smile and indeed I feel thankful for the things I have.
I never really knew his story until we invited him to our studio to be photographed for the Bahamian Project. He told us he lost his arm when he was nineteen. He was walking with two friends when a speeding car crashed into them tearing his arm off and killing one of his friends. It was traumatic and the recovery process was long and hard he said, but he pulled himself together and made himself a life. He got married, and he was a taxi driver for many years. He told how later he again battled a long and debilitating depression when his life seemed to fall apart. But eventually he overcame it through his belief in God and that the good in life would prevail.
We talked about a lot of things that day… politics, society, youth, inflation. He remembered back when he felt rich with 10 shillings in his pocket and he treated all his friends to the movies and bought them hot dogs and drinks.
Mr. Stubbs enjoys sharing his stories. We enjoyed conversing with him during the photo session and I look forward to seeing him at the post office. He always brightens my day.
Documentary photos by Lisa Wells. These are not the final images.