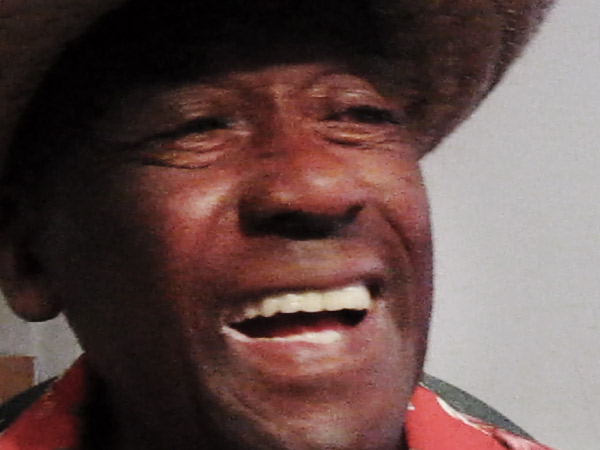 On the day that we photographed him for the Bahamian Project Count Bernadino had brought along one of his steel drums. We carefully set it up in front of the camera and he proceeded to plink out a famous melody for us – it was Frank Sinatra's "I Did It My Way".
During the photo session Franklyn 'Count Bernadino' Ellis recounted how he got started in the late forties. He said after getting out of military service he got a job washing dishes in a big, popular New York restaurant. The restaurant owner soon discovered Count Bernadino could play the guitar so he was given the opportunity to entertain the customers. It was also during this time that he met and joined with a group of musicians from the West Indies and formed the Bacannals Band.
For the next several years he led the band as they toured the United States, but eventually he wanted to return to The Bahamas he said. In the late fifties the Ministry of Tourism approached him and for a few decades following he would perform all over the world as a musical ambassador of the Bahamas attracting visitors to the country.
Count Bernadino did it his way and it has made him a Bahamian legend.
Documentary photo above by Lisa Wells