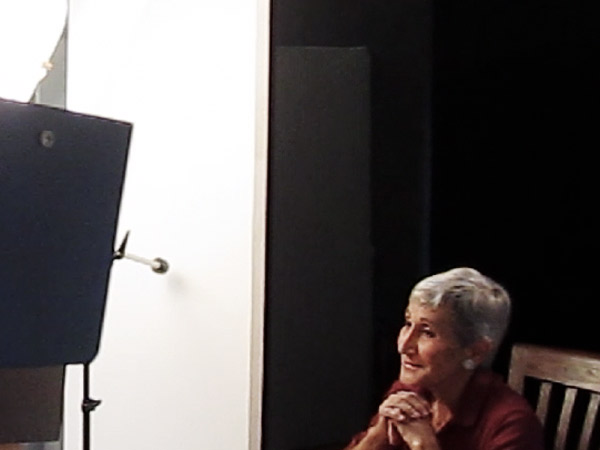 While at our studio to be photographed for the Bahamian Project, veteran journalist and columnist Nicki Kelly reminisced about the refurbishment of the Villa Doyle – now The National Art Gallery of the Bahamas (NAGB).
Nicki had been involved from the very beginning, at the get-your-hands-dirty stage… personally scrubbing away the filth, which she described as "just awful". But she said they had a great time bringing to life the gutted old building that would (and has) become the national museum.
Though a petite woman in stature, she is a giant in Bahamian media. She is a powerful pundit whose discerning commentaries have ignited societal change.
For her portrait we created a very minimalist set consisting of a writing desk and chair. We photographed her seated at the desk with pen and paper as her props. Though she smiled frequently as we conversed in our studio she was adamant that she would not smile for the portrait. Her look was her look and it worked.
Documentary photo by Lisa Wells.