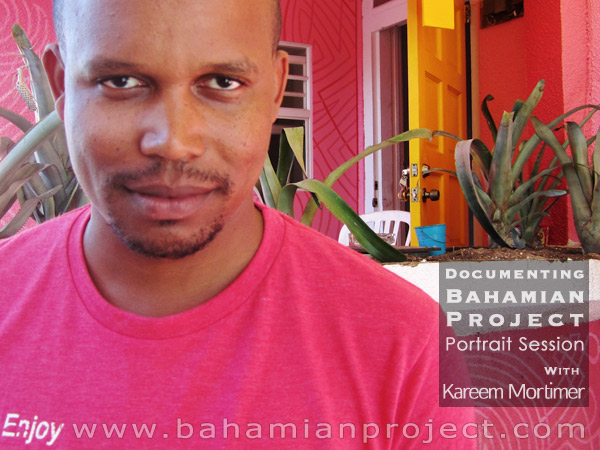 "I first got involved with filmmaking when I was abut 17 years old and I got a scholarship to the University of Art and Design in Miami," said Kareem, "I pursued filmmaking and I haven't looked back since."
Kareem got started writing and co-producing the 1998 Bahamas Games documentary. He has written and directed several films since then – narratives, documentaries, shorts, feature-lengths – some of which received international distribution, recognition, and awards. The Eleutheran Adventure – a film he produced and directed – won the 2006 Audience Award for Best Documentary at the Bahamas International Film Festival. His short narrative film Float won five international awards and was distributed in North America, Germany, and Austria.
One of the most important lessons he has learned was when he first started making films. "I felt it was out of my realm and I didn't know where to start," he said, "and some one told me just do it and figure it out, that was the biggest advice I received."
He says one thing he learned through his documentary work is that everyone has an interesting story and if you stick around long enough you can uncover that story.
In both his feature and documentary films Mortimer has dealt with strong issues such as homosexuality, discrimination and racism. His debut feature Children of God (2010) is the first narrative feature from the Caribbean that focused on homosexual themes. Another project Wind Jammers (2010) which he co-directed with Richard von Maur is a children's film that deals with racism.
Children of God won 18 awards, was distributed in 24 territories, and had theatrical releases in the US, Netherlands and UK. BET named it one of the Top Ten Movies Of The Year.
"When I tell stories I have to be fearless because that's what people are going to respond to and I have to be honest. I think about how are people going to be able to connect with the story."
"I really care about people's ability to connect with my films. I am a filmmaker who is still really affected by films."