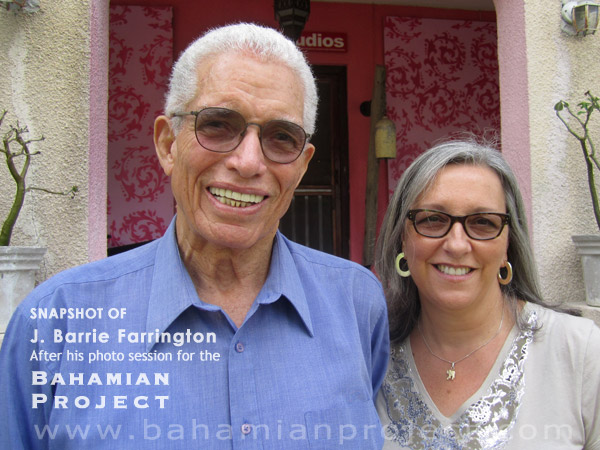 The first time I called J. Barrie Farrington to arrange our photo session I got his answering machine with this message: "Hello, this is JB Superman, sorry I can't take your call right now because I'm out helping Lois Lane with a dire emergency."
He grew up in a modest home on Hawkin's Hill. His first job was in 1954 with a public accountant. 1971 was the start of his career in the hotel industry, a career from which he retired in January 2013 after more than 40 years, leaving behind an indistinguishable imprint in the history of The Bahamas.
The veteran hotelier has been called a tourism giant and he has played an important role in empowering the tourism industry.
He is highly regarded as someone with integrity and dedication and has been lauded for his contributions to the Bahamianisation of the senior management of the international hotels.
While in our studio, he recounted the early days in the making of Atlantis with Sol Kerzner and his son Butch.
"In the early days," he said, "it was just the three of us. We had just finished phase one of Atlantis… and Sol said 'okay, now I want to build the Royal Towers and Crystal Court and a Marina Village'. So, we started out with a budget of $250 million and then Sol wanted to put in a marina and a tunnel and our budget blossomed to $560 million by the time we were finished, but it was an incredible journey."
He joked with us about making history in the early days of Bahamian politics too. He told us he was both the youngest Bahamian to be appointed to the Senate and also the one to have the shortest term, after the House of Assembly was dissolved for the general election in 1968.
He has served as chairman on many boards and committees, including Bahamasair and the Bahamas Electricity Corporation.
Of his recent retirement he said, "I still have a lot of brain power and I will use my brain and I will serve my country."