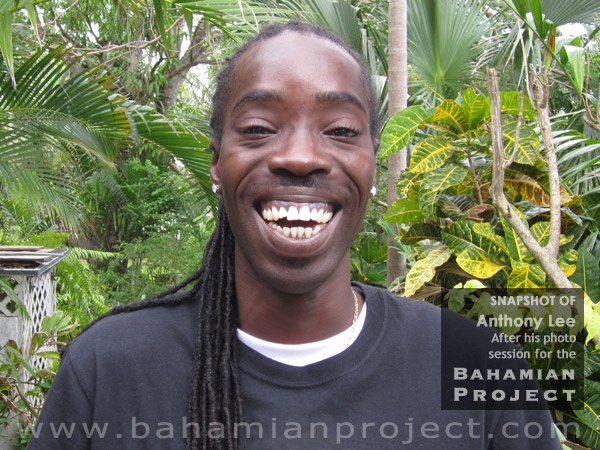 Most of Anthony Lee's customers don't even know his name.
But they know his face, they know his wide beaming smile and they know that every morning from 7am to 11am he will be standing at the corner of Shirley Street and Mackey Street selling his phone cards.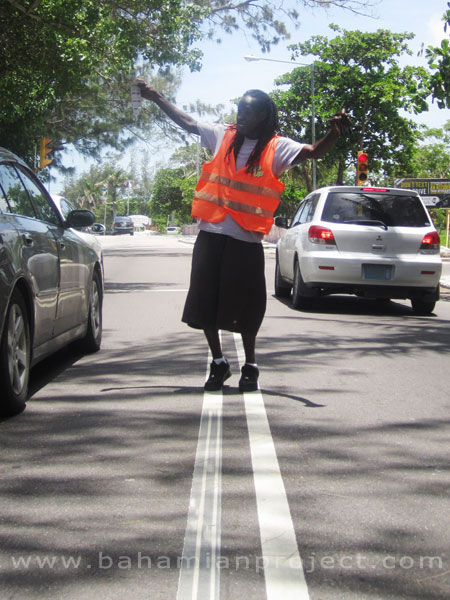 If you are one of his "regulars" as he calls his repeat customers (and he has many loyal customers) then you are familiar with the spirited greetings he offers in the middle of the street.
He had been suggested to us by a few people as some one who should be included in The Bahamian Project because he exemplifies the positive Bahamian spirit. With his cheerful disposition and grand gestures he brings a smile to many as they trudge along in their vehicles during morning rush hour traffic.
In the studio, we told him we wanted to capture the energy and attitude he displays when working… so to get in the mood he pulled up some music on his phone. And soon, he was swaying back and forth to vintage Motown melodies.
That's right, he likes the oldies.
We talked a little about crime and social problems. He said there is a lot of crime but there are also a lot of good, hardworking people, like him, who are trying to make an honest living and stay away from trouble. He says he avoids people and things that cause confusion or negativity but he tries to learn something from everyone.
A friend of mine who travels that route told me she refuses to buy phone cards from anyone else. Another friend said Anthony's uncontained cheerfulness rubs off on him during his morning drive to work.
Through his genuine smile and friendly antics Anthony connects with people as they drive past him, and he has made a difference in the ways that he can.