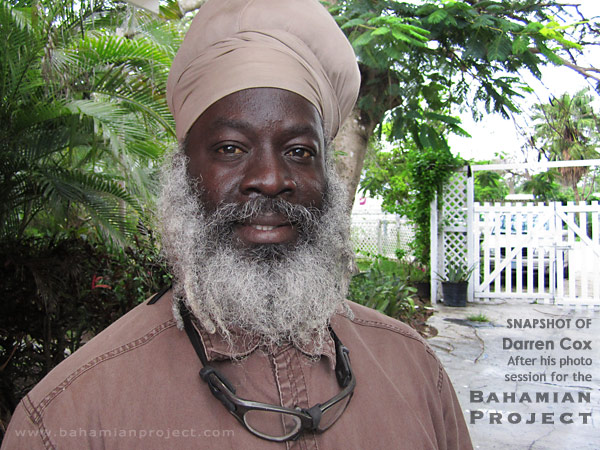 Darren Cox is a local tile setter, carpenter, and handyman – an overall skilled labourer with more than twenty years of experience in nearly every aspect of repair and restoration.  A quiet humble man, Darren does his job well and says he actually enjoys it.
"I enjoy tiling but I love carpentry," he said.
Born on September 29, 1962 in Nassau, he has lived in Nassau all his life. "I've visited some of the Family islands but I've never been out of Nassau for longer than 6 days."
"I've never been to the United States." With a chuckle he added, "though my wife goes there for shopping trips – but I don't like to travel."
Darren loves the Bahamas. We asked him what he thinks is most uniquely Bahamian… he said the dialect.  "I think our dialect is very uniquely Bahamian."
He lives with his wife and has six children, three of whom are still at the homestead.  As a practicing Rastafarian for more than thirty years he is a vegetarian…"more vegan really, he said. "I eat mostly grains and nuts, and I grow my own vegetables."
Darren says he aims to lead an uncomplicated, simple lifestyle, one that harkens back in many ways to the lifestyle that gave The Bahamas the reputation as an island paradise.