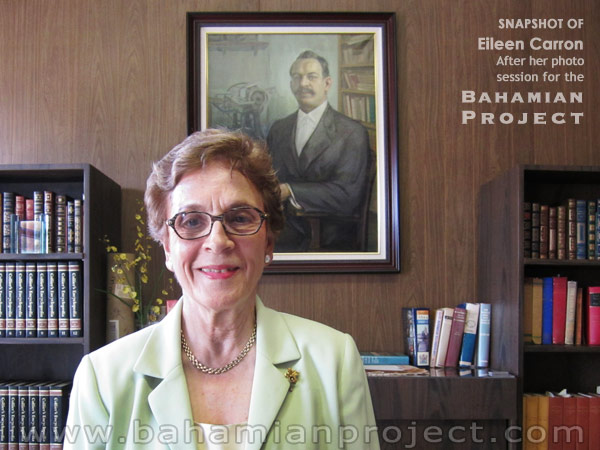 Eileen Carron, Editor and Publisher of The Tribune, has been recognized as one of the most influential women in the Bahamas.
Intelligent, decisive, and unflinching, Mrs. Carron is known for voicing her opinions about injustice and rarely – if ever – shies away from controversy. Amongst her achievements, Mrs. Carron is credited as the second Bahamian female lawyer to be called to the Bahamas Bar, the second Bahamian female publisher/editor of a news publication, and the first Bahamian woman to pilot a plane.
She became an assistant editor at The Tribune in 1962 and in 1972 took the reins from her father, the late Sir Etienne Dupuch, as the managing editor and publisher.
Despite her hard-earned accomplishments, she says she can never escape, nor does she want to escape, the legacy of her father and grandfather. It was for this reason that we chose to photograph her emerging from the shadows of a painting of Sir Etienne.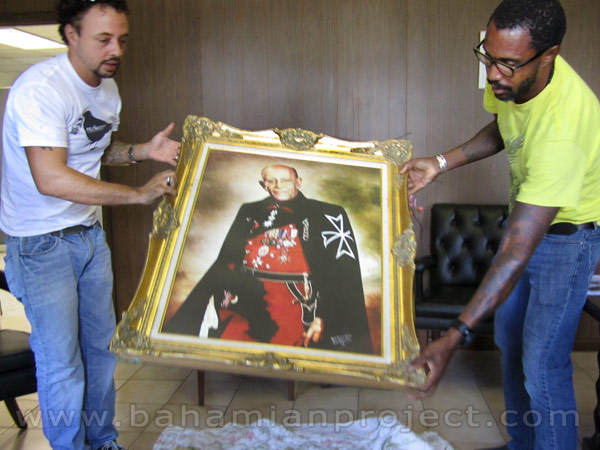 Because the painting is old and priceless in sentimental value, we sought the assistance of two of the top curators and art-handlers in town: John Cox and Heino Schmid. They moved the painting to our studio and secured it on the wall for Mrs. Carron's portrait session.
In our studio, she briefly recounted some of her family's history. Her grandfather, Leon Dupuch, founded The Tribune in 1903 after becoming disillusioned with the way the news was being dispersed. Staunchly believing that a newspaper should serve all of society, not just an elite sector, "he got a little treadle press and started his own paper," said Mrs. Carron. "He published it all by himself."
"He bucked the system and the crowd and left behind a legacy."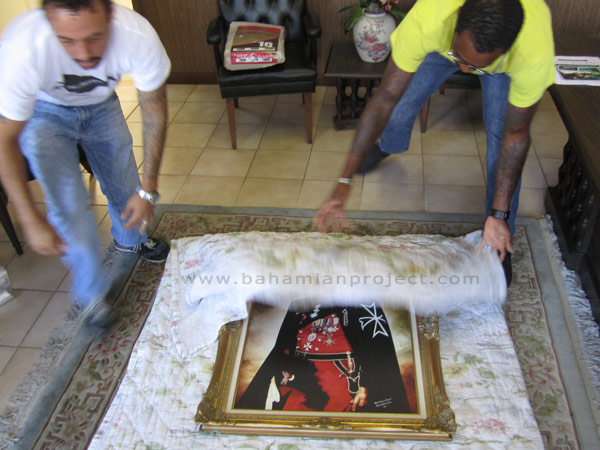 A legacy that was passed down to her father Sir Etienne, who became a deeply-respected social and political commentator on local politics and society. More importantly, he became a deeply respected human being. Courageous and strong in his moral convictions, Sir Etienne was a fearless journalist committed to the ideals of media freedom.
"He lived by the principle that a man standing alone with God was in the majority," said Mrs. Carron.
Eileen Carron has received numerous awards for her contributions and has been commended by the International Press Institute for her "never-ending commitment to free press and the highest journalistic standards".
She has had big shoes to fill, and though she may have started long ago in her father's shadow, she has emerged on her own strengths making an indelible mark in the country's progress.