Guilden has had a fascination with photography for most of his life but it was at the age of 15 that the photography bug really hit him, after which he was rarely seen without a camera.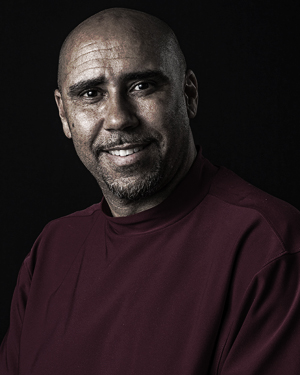 Born and raised in Bermuda Guilden participated in the Duke of Edinburgh Award Scheme, known as the Governor General's Youth Award in the Bahamas, during his participation at the Silver Level photography was one of the hobbies on offer. All images were shot on black and white film and the film was processed and developed by Guilden and his fellow participants.
It wasn't long before he had his own Single Lens Reflex (SLR) camera and, at the expense of his parents, he went through as many as 8 rolls of film each week.
Guilden is self-taught, having never taken any form of a lesson…..thus the 8 rolls of  film a week. He took notes every time so he knew how he shot each image for his own critique and knowledge in reviewing the developed images.
Principally a Landscape/Seascape photographer he also dabbled in portraiture and other genres. Today Guilden shoots quite a bit of sports photography having shot the IAAF Word Relays, the World  Cup Qualifier between the Bahamas and Bermuda, an exhibition football game between Tottenham Hotspurs and Jamaica, CARIFTA, Beach Soccer, etc.
The Bahamian Project captured Guilden's interest as he enjoys playing with light and he was honoured to be selected as a participating photographer and recently added as an Advisory Board Member.
Guilden has also ventured into the teaching side of photography having recently completed his first Introduction to Photography Course with fellow creative, Rashad Penn. The course was very well received and additional classes, as well as more advanced courses will be offered in the near future.