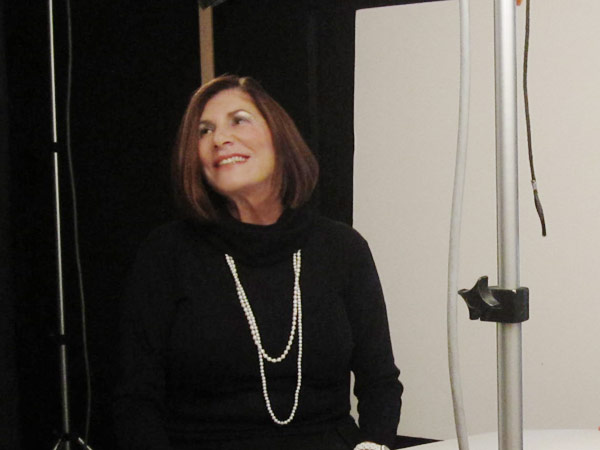 Diane arrived on time wearing a long-sleeved dark sweater. It was exactly what we had requested for the portrait session, but as it was a typical blistering-hot day her greeting words to us were, "only you could get me to wear a sweater in this heat!"  – delivered with mock chastisement.
She had just come from the hairdresser and she looked fabulous. I complimented her and asked if she had had her hair done for the Entrepreneur's event that evening. To this, she responded with marked emphasis, "No, I had it done for this photograph!"
The photography session with Diane went very well. She was her usual buoyant self and we think we captured that "driven" aspect of her personality in the photo. In psyching herself up to give an authentically enthusiastic look she talked about winning her silver Addy… a notable accomplishment in the ad world, and one to which our photographer could relate, having won a few himself. Diane Phillips and Associates has earned a solid reputation in The Bahamas as being the best in the public relations business. We are happy to have her on the Bahamian Project team.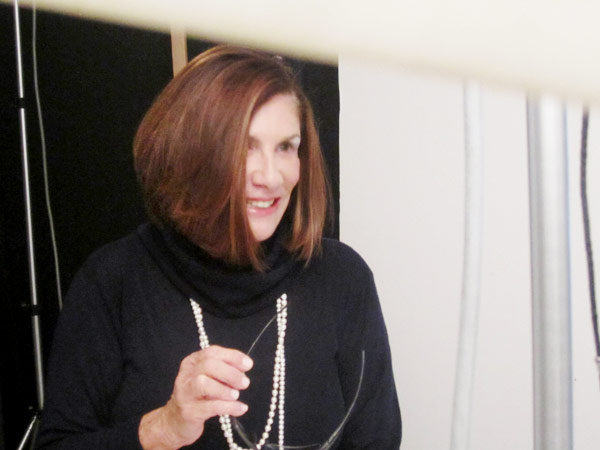 Caption: In progress photos of Diane Phillips in the studio being photographed for The Bahamian Project (Photos by Lisa Wells)