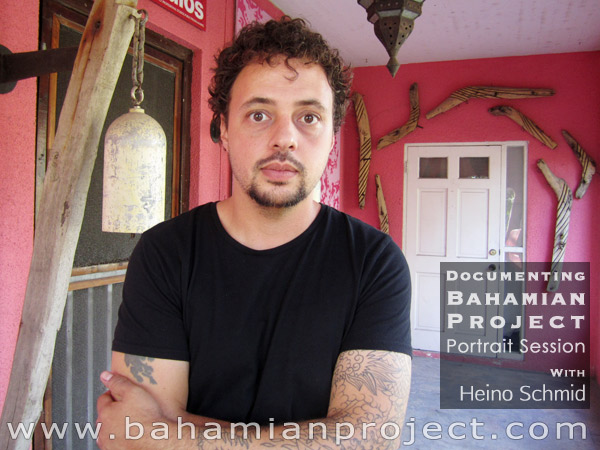 "Be honest."
It is as simple as it sounds and yet as profound as one might conceive.
It is Heino's motto, the backbone of how he operates and the undertone of everything he creates. He honours his instincts, trusting where they take him, whether or not even he knows where it is going.
Born in 1976 in Nassau, Heino completed his MA in Fine Art at the Utrecht School of the Arts, Utrecht, The Netherlands and BFA degree in Photography at the Savannah College of Art and Design, Savannah, Georgia, USA. He studied at the College of the Bahamas, where he is now an adjunct lecturer. He is the curator of the Central Bank of the Bahamas Art Gallery; and exhibitions director of Popopstudios International Center for the Visual Arts, a non-profit artists' co-op where he also holds a studio.
"As curator of The Central Bank of The Bahamas Art Gallery it is always exciting to hang group exhibitions and to navigate the physical and conceptual landscapes of different artists in one space. As an artist I have always been fascinated with any opportunity to address another artist's process and highlight those investigations publicly for further dialogue."
Heino was the recipient of the Commonwealth Connections Residency for 2010 and participated in the International section of the 2010 Liverpool Biennial. He has taken part in many group and solo exhibitions in The Bahamas, United States, Netherlands and United Kingdom and has received numerous awards. Recently, he was invited to participate in VOLTA NY, a critically acclaimed satellite art fair to The Armory Show.
"I trust that whatever there is about me that is Caribbean comes out in my work through the materials or visual references," he said in an interview with writer Sonia Farmer, "I don't question it too much because I believe all of these instincts are honest and make their way into the work and it becomes part of the discussion – it's not a necessary reference to understanding the work."
As an artist I admire Heino Schmid. I think he is a true artist – his work is raw and real and always feels nakedly genuine – it feels honest.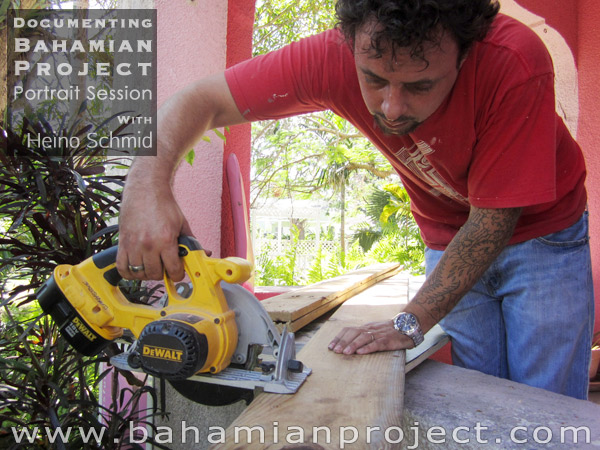 ---
"The context of much of my work is concerned with narrative and the reconsideration of personal stories in the public forum. Using a variety of media such as video, drawing, installation and photography, I investigate the often simple, sometimes irrelevant encounters and collisions between people and their environments.
"Although I strive for universal metaphors, I approach each body of work in a very personal way. Using self-referential experiences as an avenue to illuminating collective experiences, I hope to reveal the subtle social dramas that inform social dynamics and ultimately bring those realities to the forefront for discussion."
– Heino Schmid