Written by Bianca Major
Photography by Ana-Lisa Wells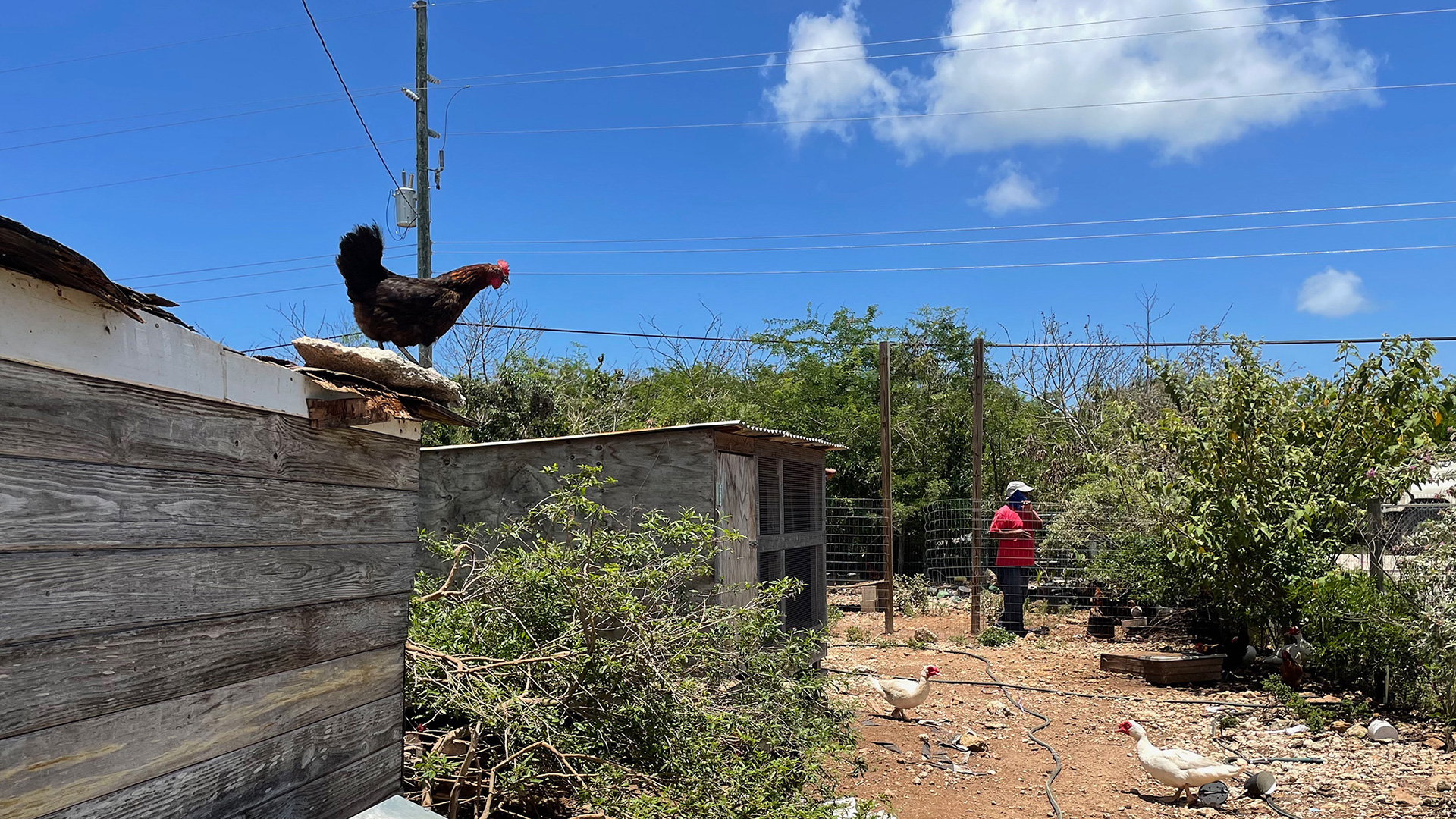 It's officially summer, and the sweet Long Island Breeze ever so slightly rustles the trees and calms the senses, like a sweet cup of lemonade.
With a Long Island welcome and camera in hand Lisa sets off for an adventure, to discover the heart of island life… Long Island life. On her mission with the Bahamian Project to document the Bahamian lifestyle in agriculture and livestock farming.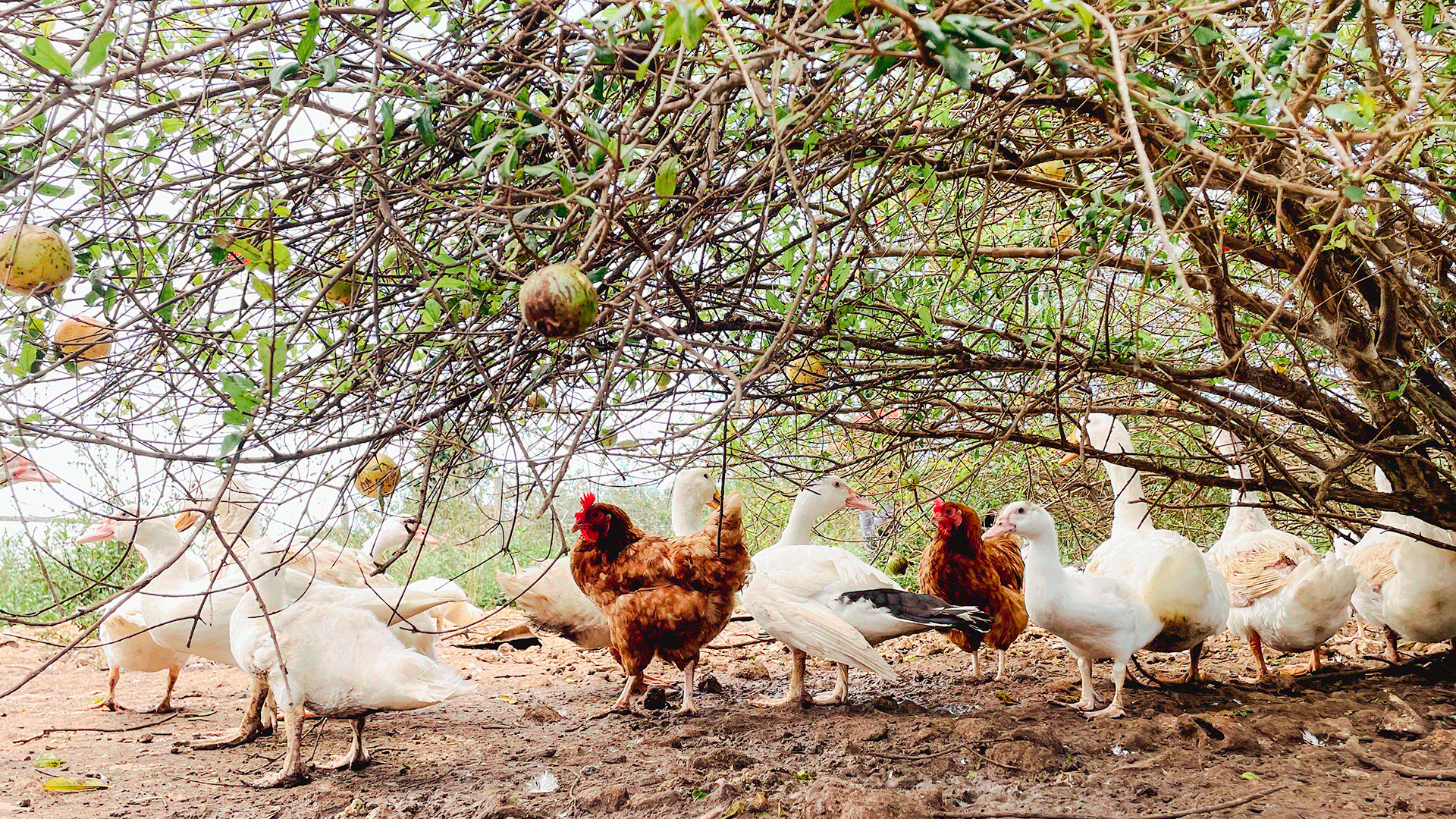 One usually brings on the day with a hearty breakfast and what better way to start the morning, than with bright sunshine and some hearty eggs…chickens.
Off we go to south Long Island, trekking through Barefoot Creek Ranch, discovering the many species of farm animals, plants, and fresh fruits.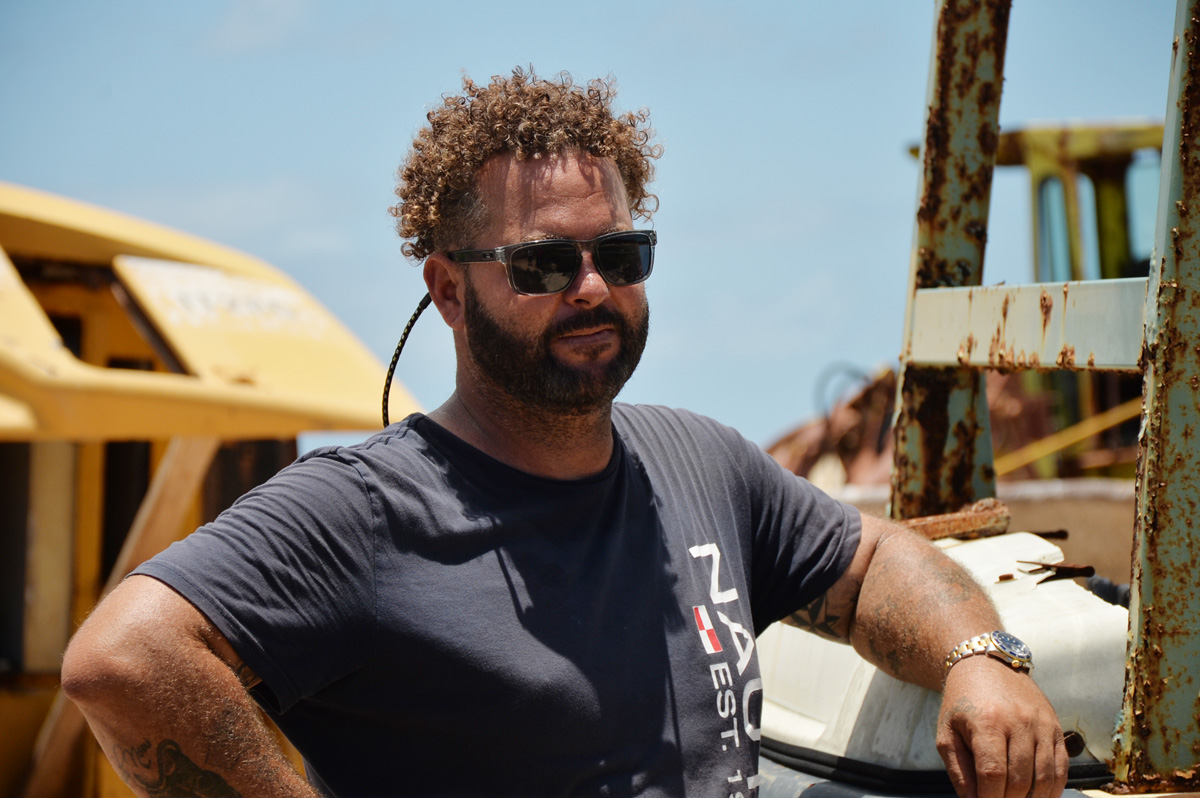 Upon our arrival, we were greeted by Barefoot Creek Ranch owner; Bernard Knowles who gave Lisa an introduction to the property and a bit of history about Long Island farm life.
Also known as the "Rowdy Boys", the "Barefoot Boys", brothers; Bernard, Barry, and Ben Knowles are avid farmers, construction, and heavy equipment business operators.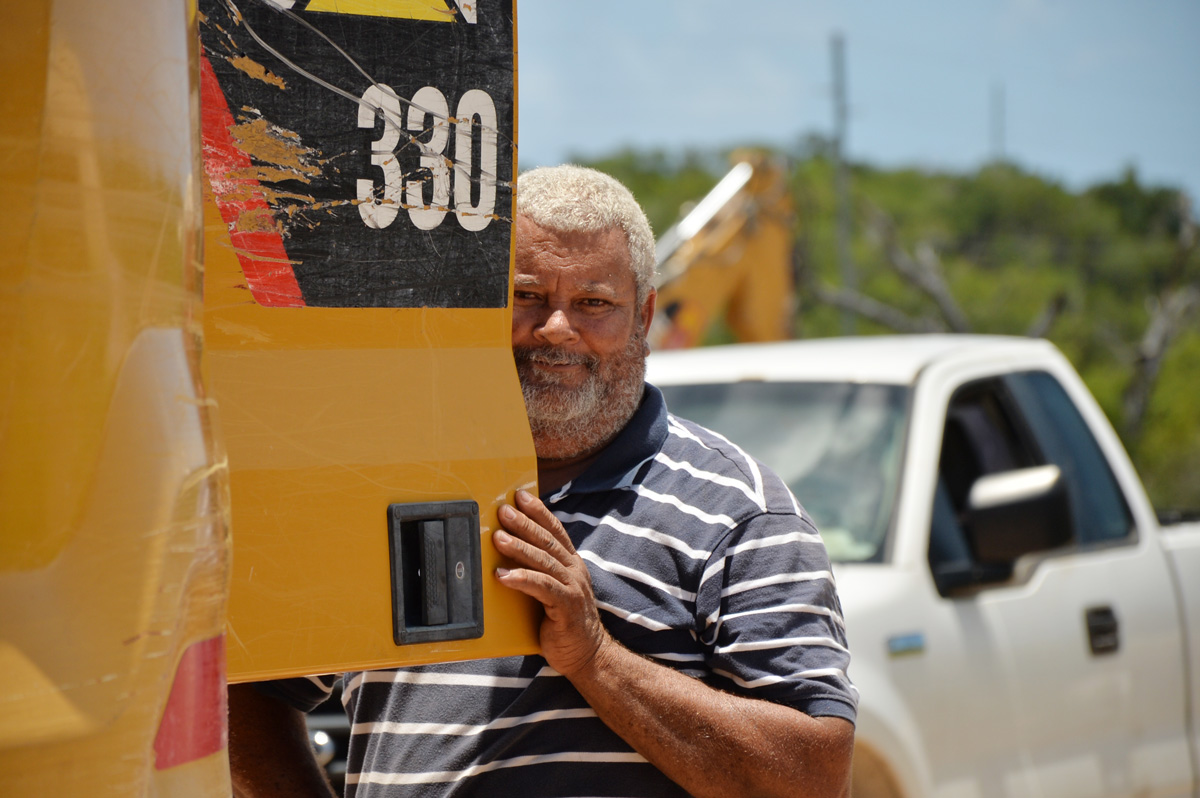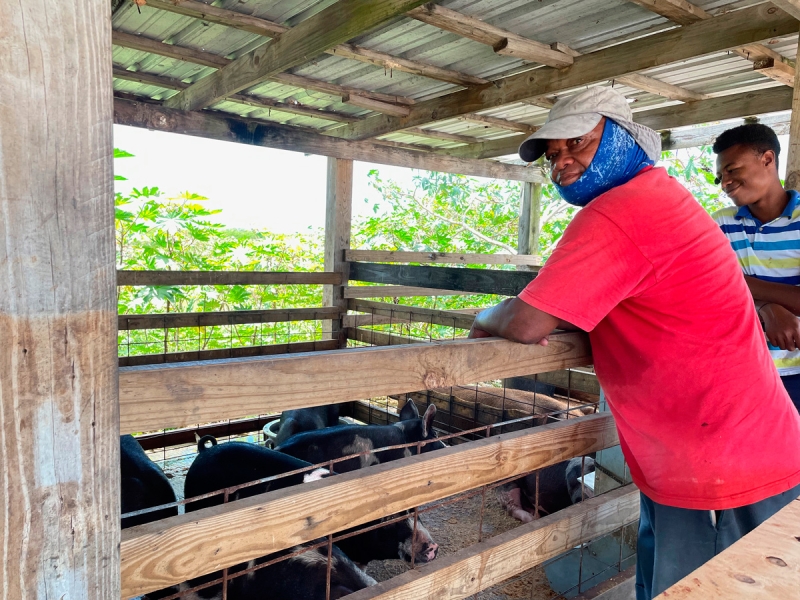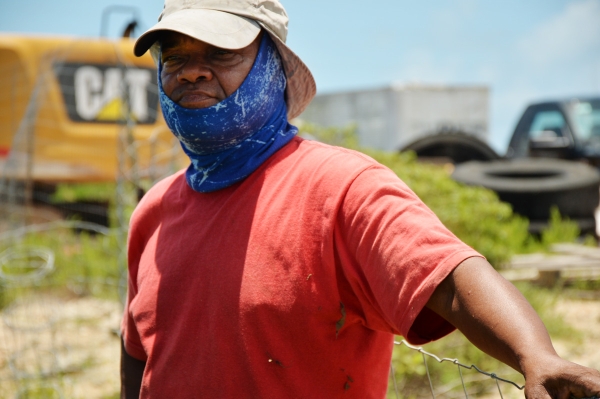 Our farm guides; Andy McIntosh and Timmy Darville took Lisa and me on the "animal farm tour" – and what a site to see it was!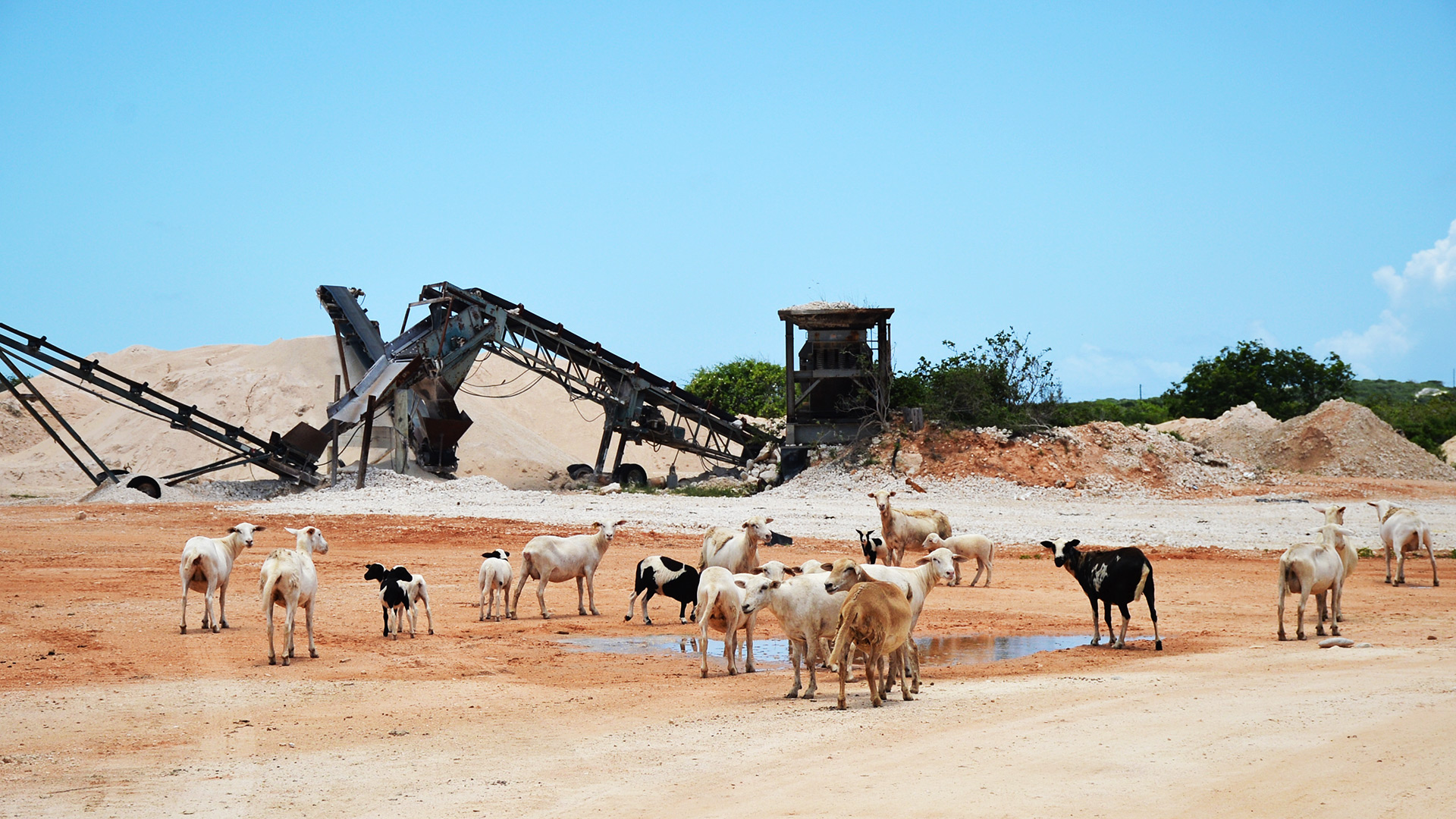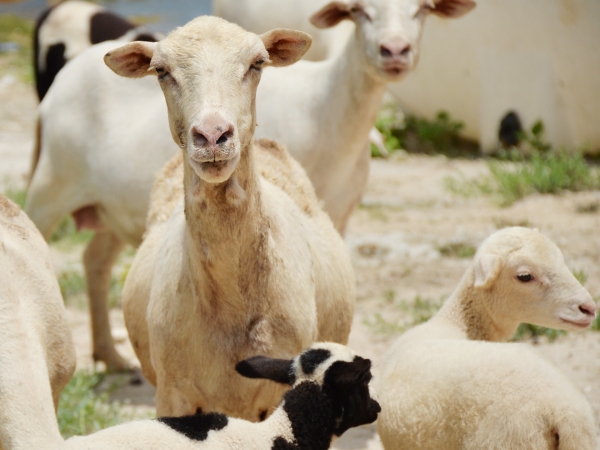 The sound of sheep bellowing across the fields, as they run in droves towards Andy and Timmy, the animals' favorite people. Who doesn't love "food time"?! Between the two, they make sure the animals are fed on time.
Being a bit shy of strangers, but more than ready for their favorite food, any time of day, lambs stay close to their mums but do not miss a chance to playfully show off their "look at me" prancing skills.
"Mama Sue", the on-the-spot nickname given to this humongous female porky pig, hanging out in the pig crawl catching the cool.
Brings to mind the story of the, "three little pigs", only it's more like three hundred little pigs, living life on this free-range ranch.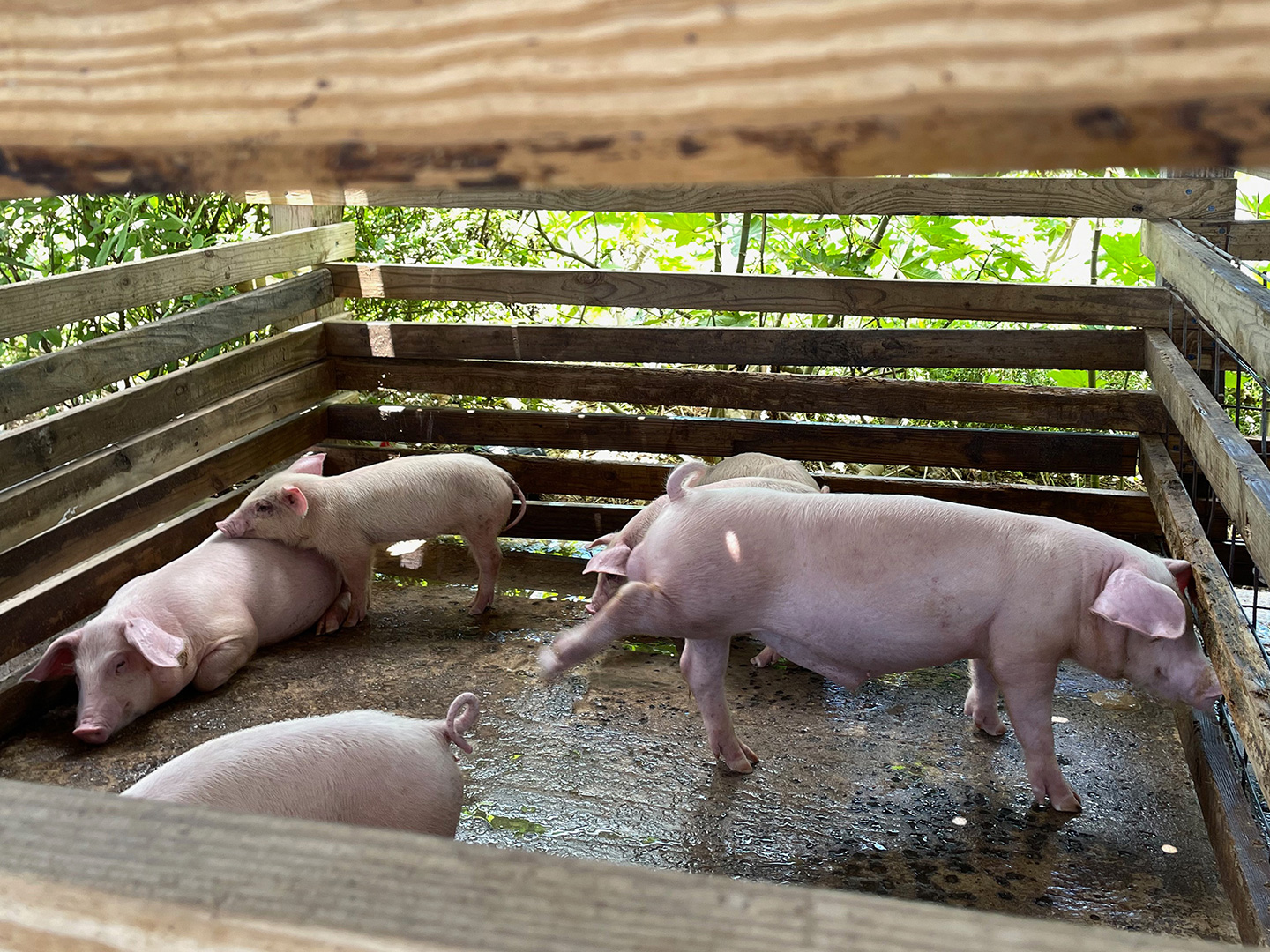 Off to see the birdies! A variety of feathery creatures grace the inland pond's shoreline.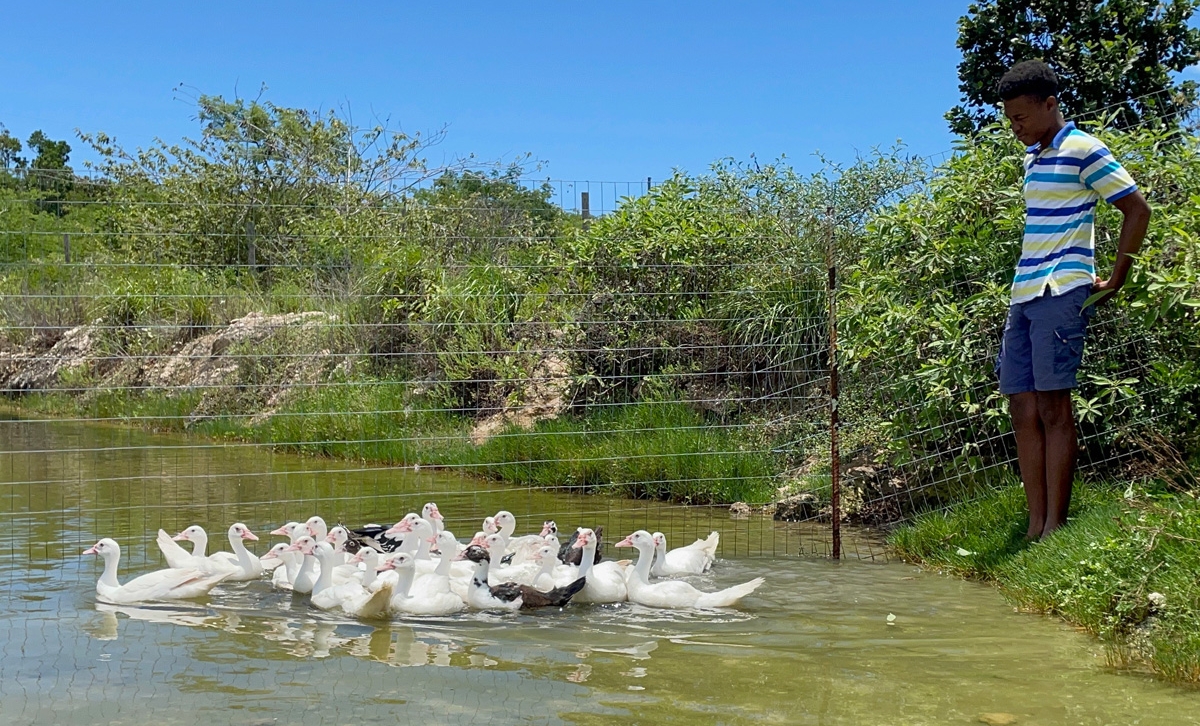 Lisa took a few moments to bond with the baby ducks, as she admiringly scoops one up in the palms of her hands.
Ducks, quail, and chickens roam freely in their natural environment.
Eggs, eggs, and more eggs! Barefoot Creek Ranch yields eggs from their feathered friends for local consumption. Members of the public can visit the ranch to purchase a variety of eggs; chicken, quail, fresh poultry, pork, lamb, and mutton. Farm fresh to the table!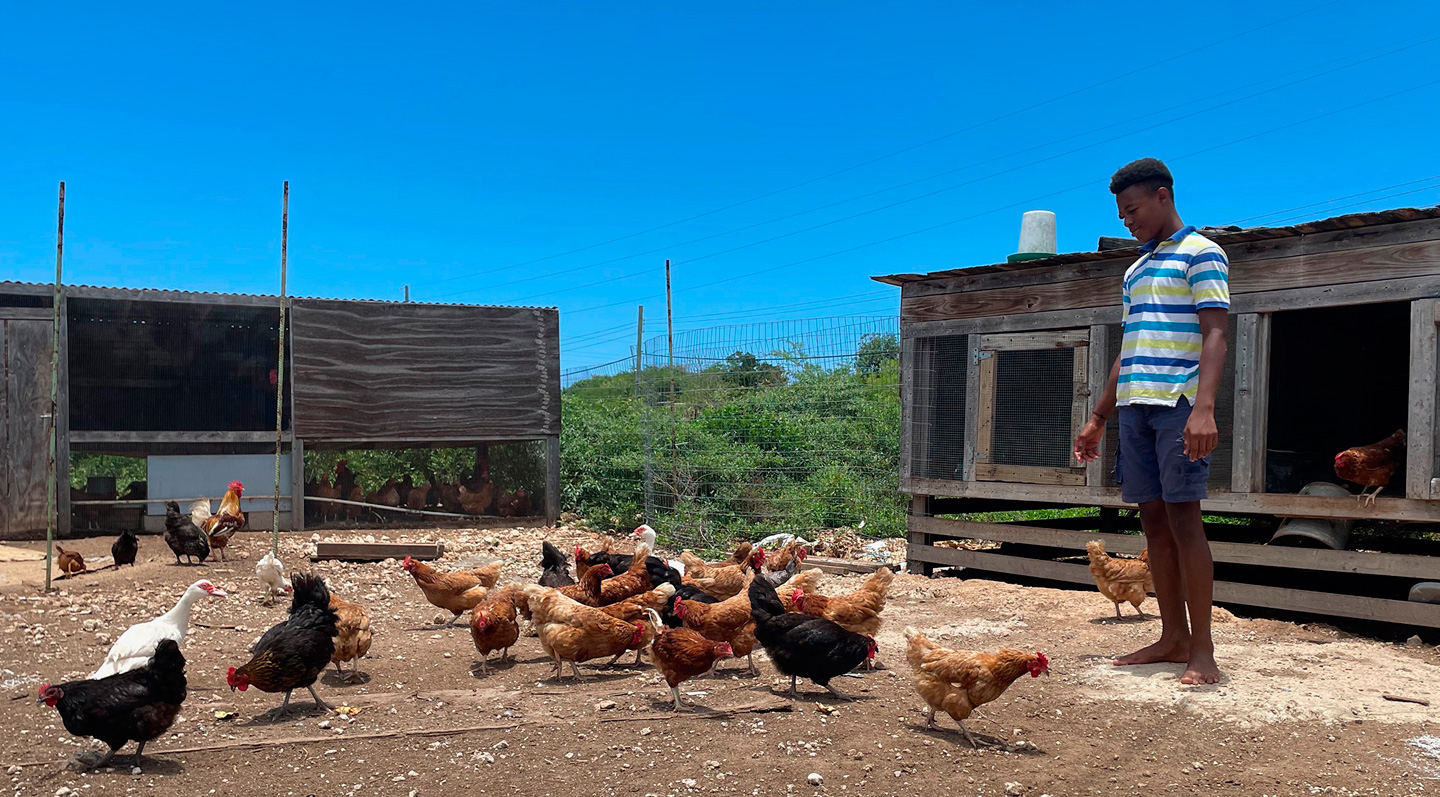 Nothing like some fresh tropical fruits to refresh the body, mind, and soul, like papaya, sugar apple, and fig, which we got to sample through our tour of the farm. Most definitely the sweetest way to end the day is with a basket of native fruit from Barefoot Creek Ranch.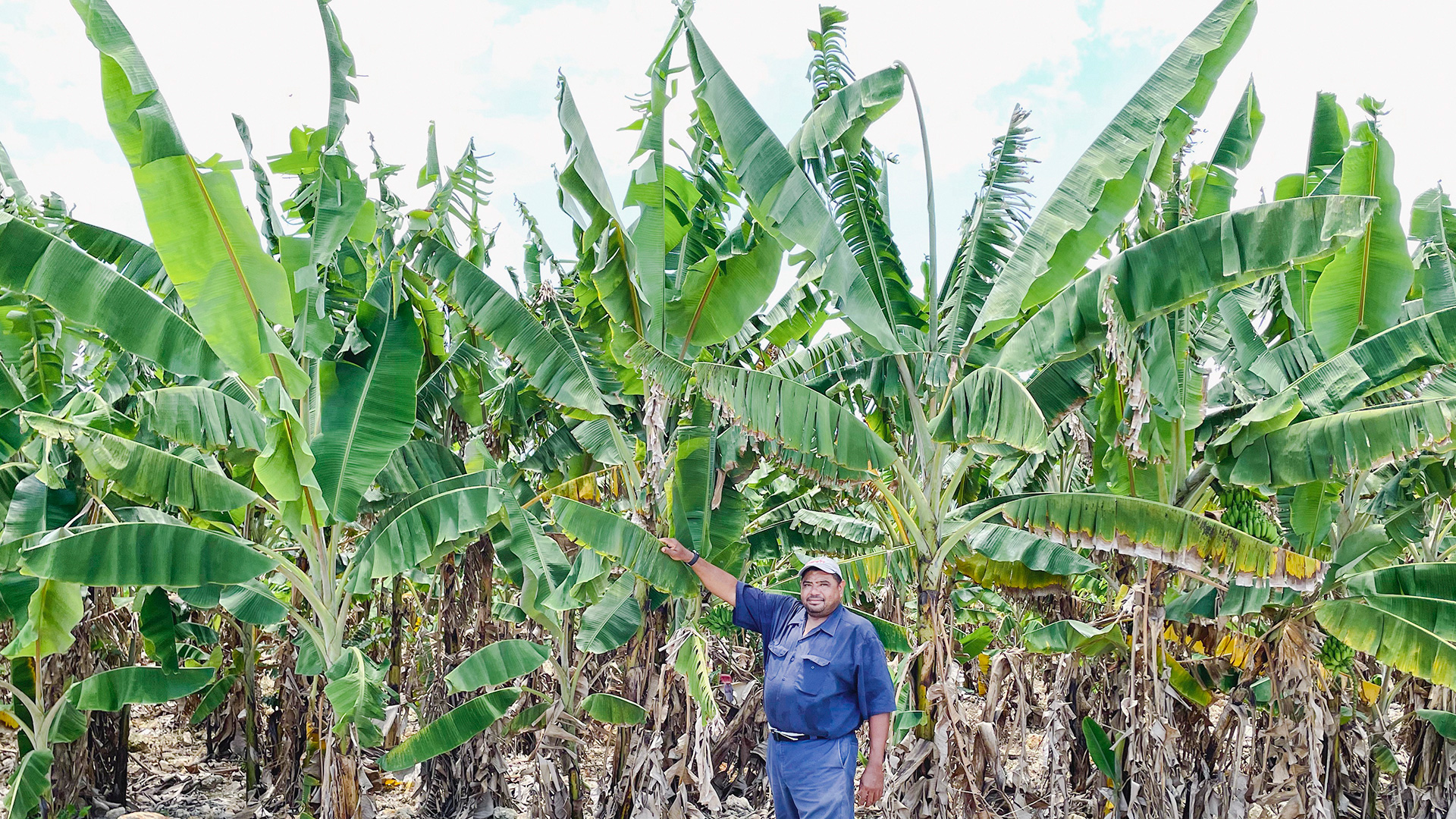 Welcome to the jungle! The jungle of banana trees, that is. Long Island is not only popular for the home of the mutton, but also for bananas.
Bananas are a favorite superfruit for Bahamians and people around the world. If there is any type of plant a Bahamian may have in their backyard it most likely would be a banana tree.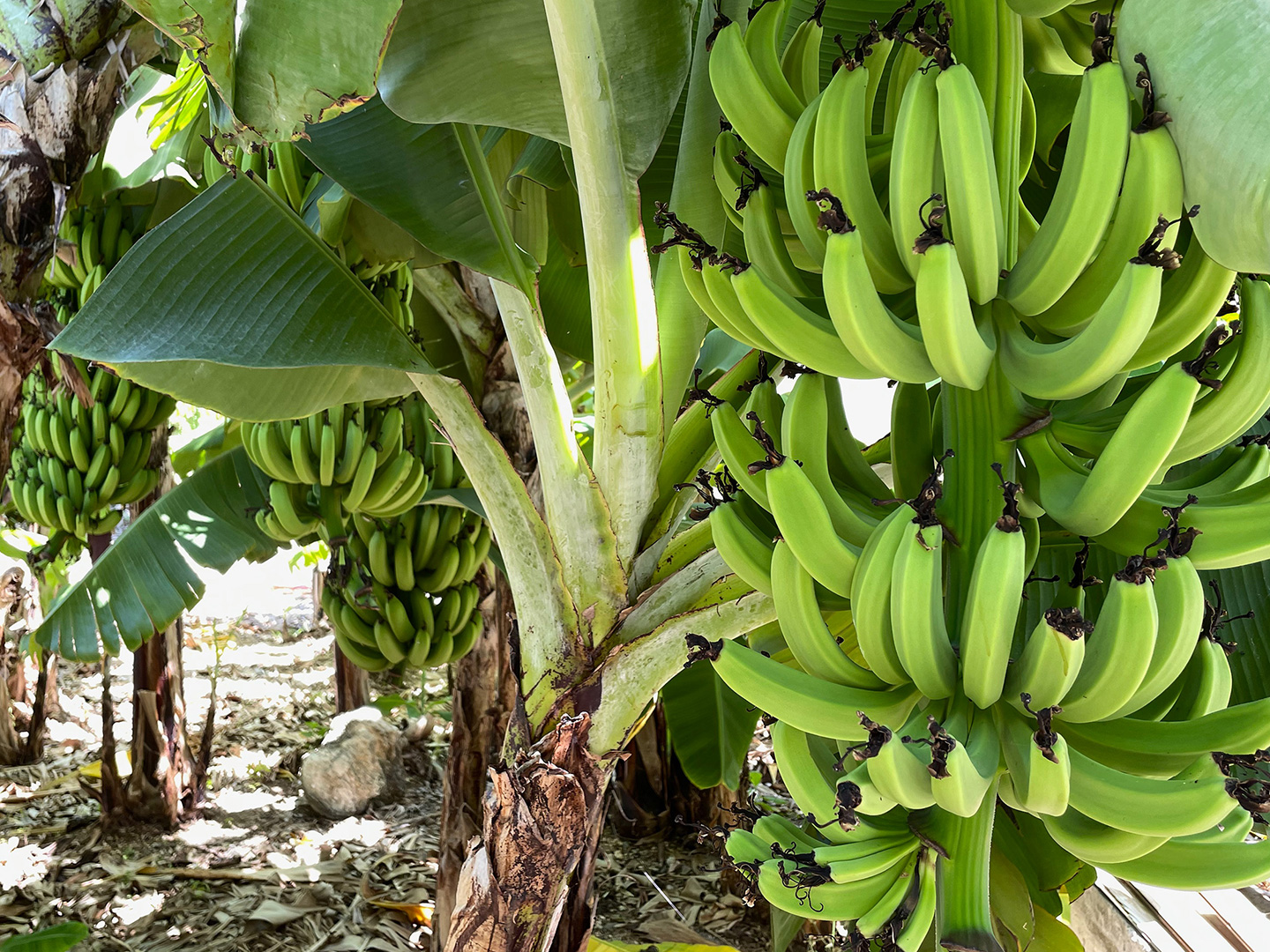 With many different varieties, Long Island is flourishing with this plant and its many different species. The most popular banana is the "Chiquita" which is found worldwide in food stores, but our locally grown bananas boast many types such as the sugar banana and it's just as the name says, sweet as sugar. The popular bananas known to The Bahamas, "Hog" "Dwarf", "Apple", "William Hybrid", "Jamaican", "Grand Naine" are all found right here on Long Island.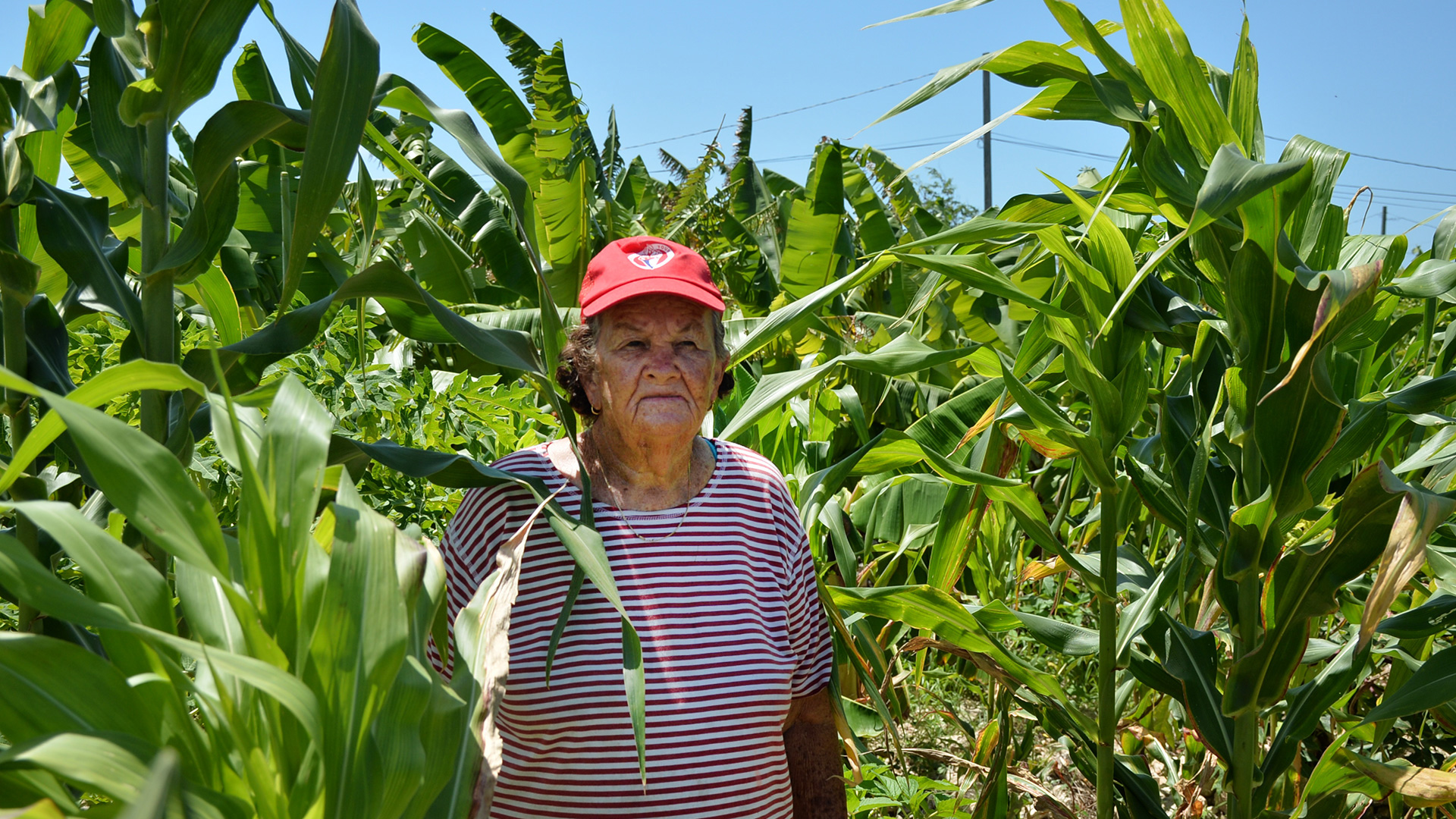 Farmers; Thyrone Turnquest, Pedro Cartwright, and his mother, Pearl Cartwright, have invested heavily in banana farming.
The Cartwrights and Mr. Turnquest showed how they grow bananas in the "ripped ground" and explained the process of planting from "banana sucker" to full bloom trees and on to harvest.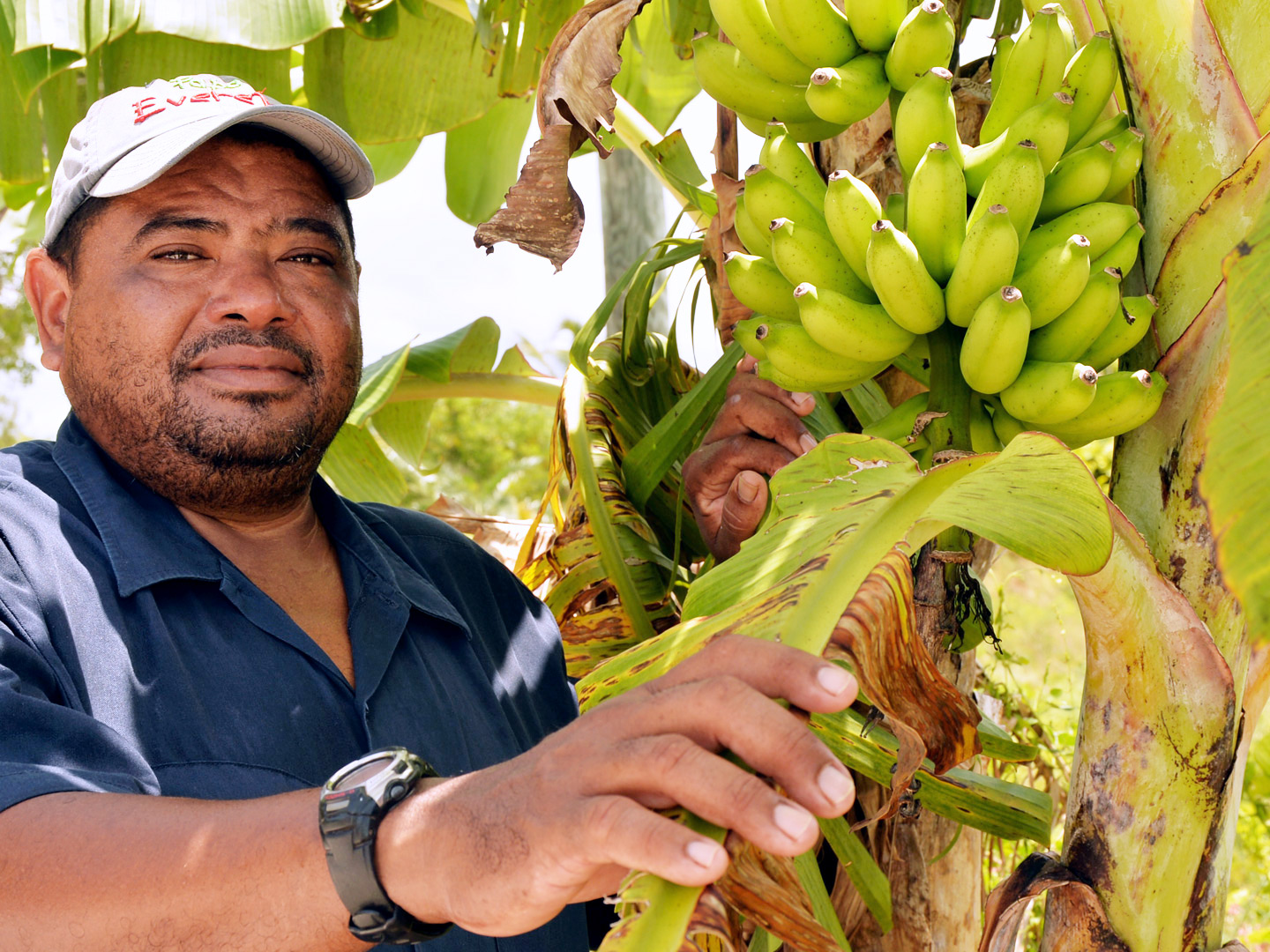 Proud Long Island farmers, Mr. Thyrone Turnquest, Pedro & Mrs. Pearl Cartwright; showed off avocado trees in bloom, citrus trees, like key limes and lemons.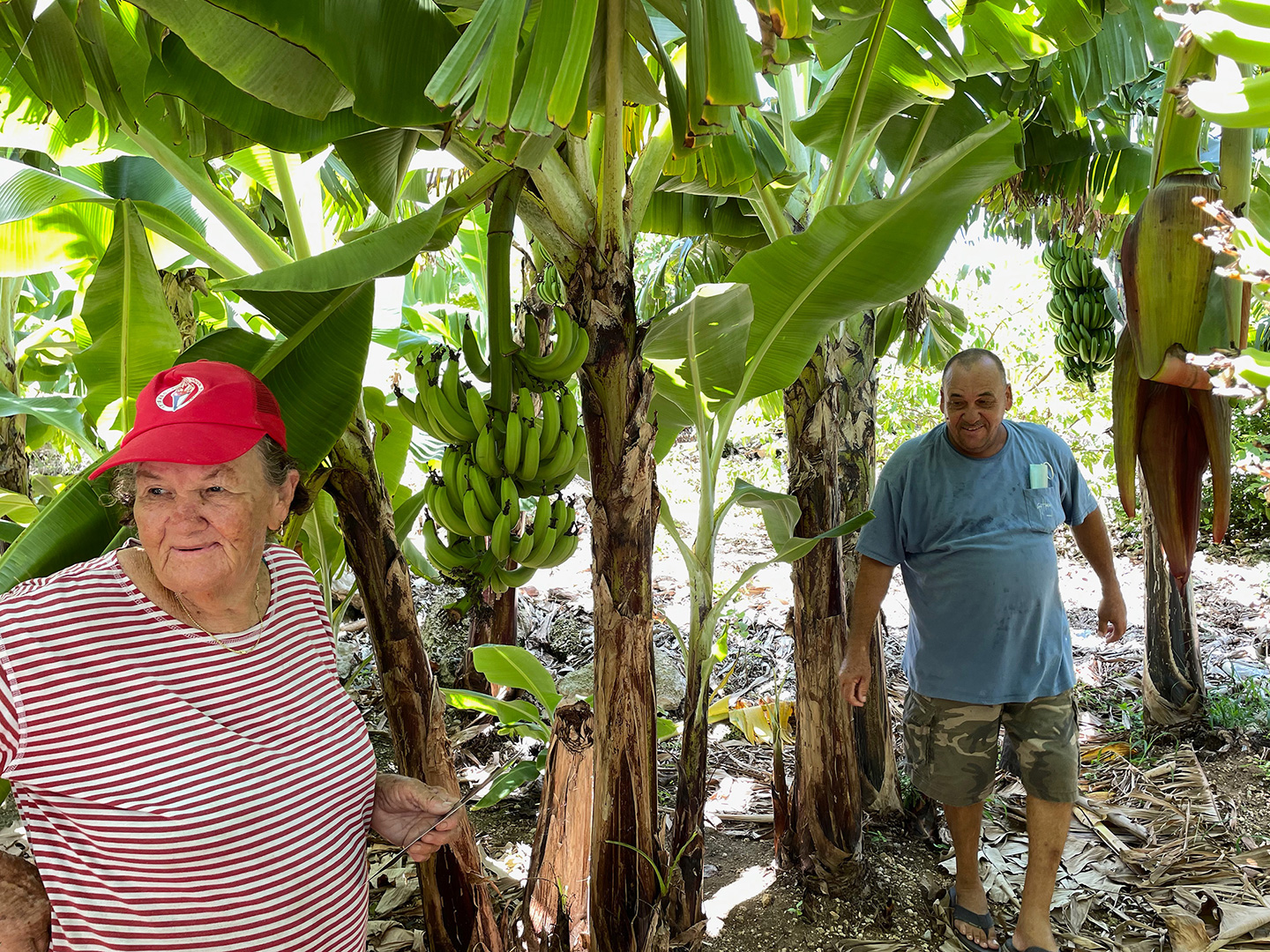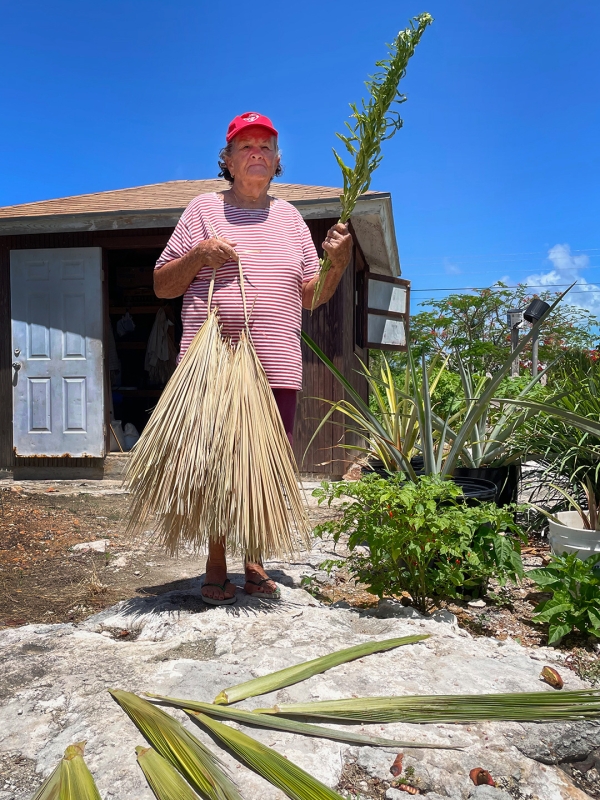 Mama Pearl relished in showcasing her precious Bahamian "benny" plants. Benny is used to make a sweet treat, " Benny cake", popular in households during the Christmas season.
As we continued on our two-day tour of South Long Island, we headed deep south to the settlement of Hard Bargain. Here, we visited Green Life Farms owned and run by Antonio Cartwright, who specializes in sheep, goats, and pigs.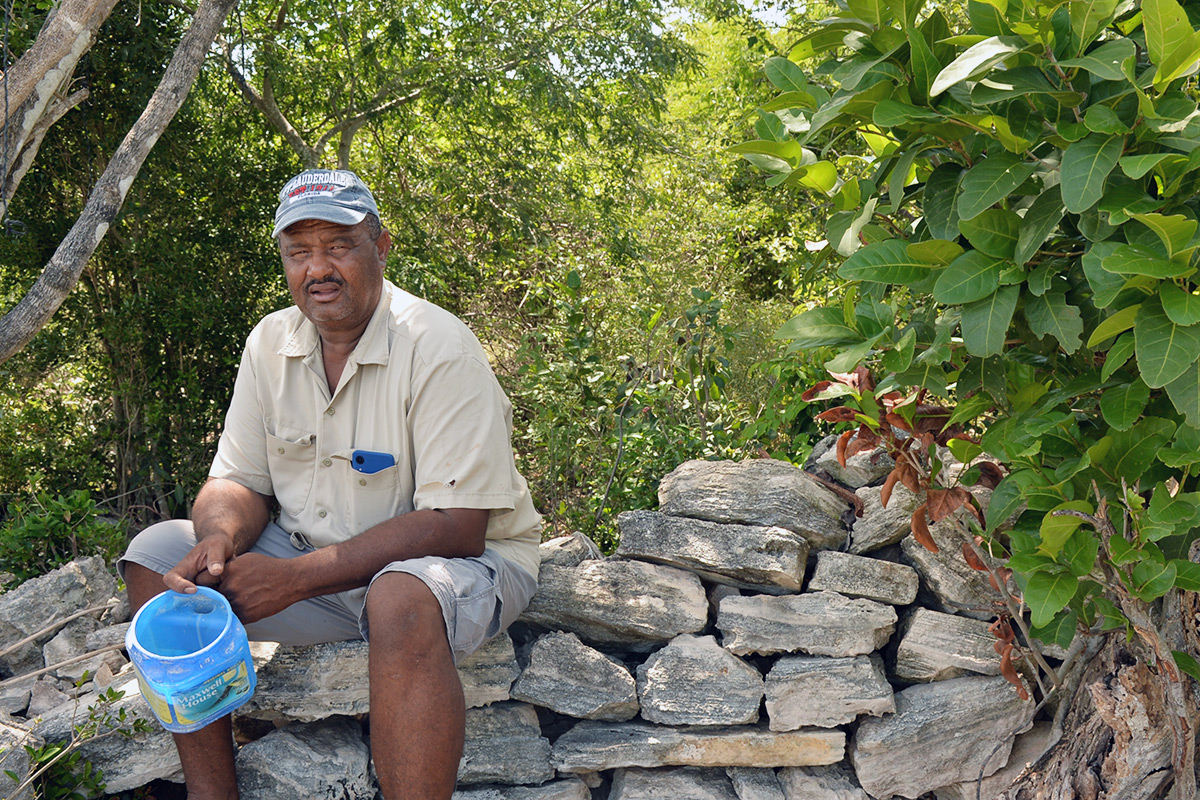 Antonio also showed us the historical site of the "slave well". It is on his property that the historical well is situated. Built in the 1800s, it is named after the people that carved the well out by hand.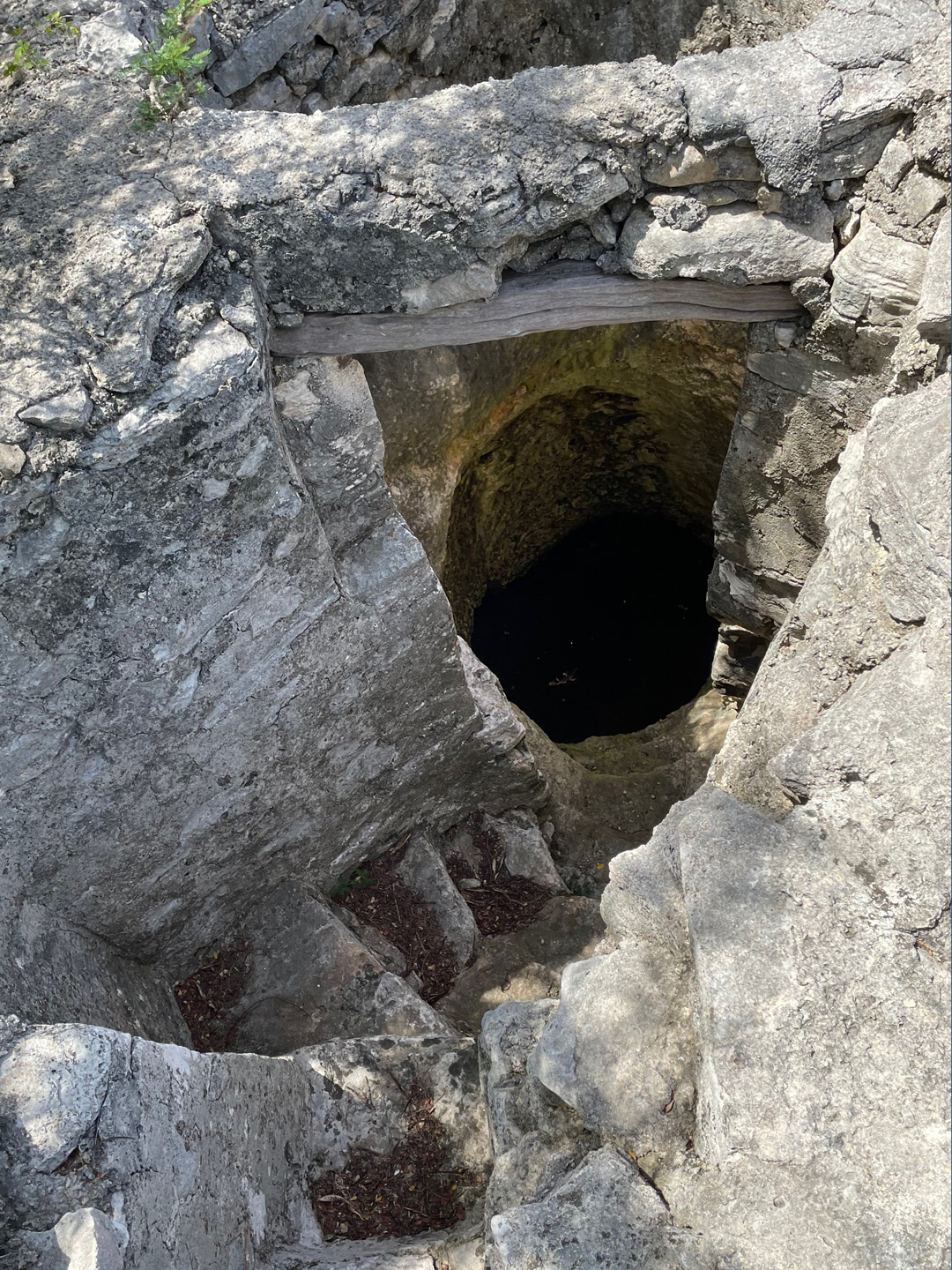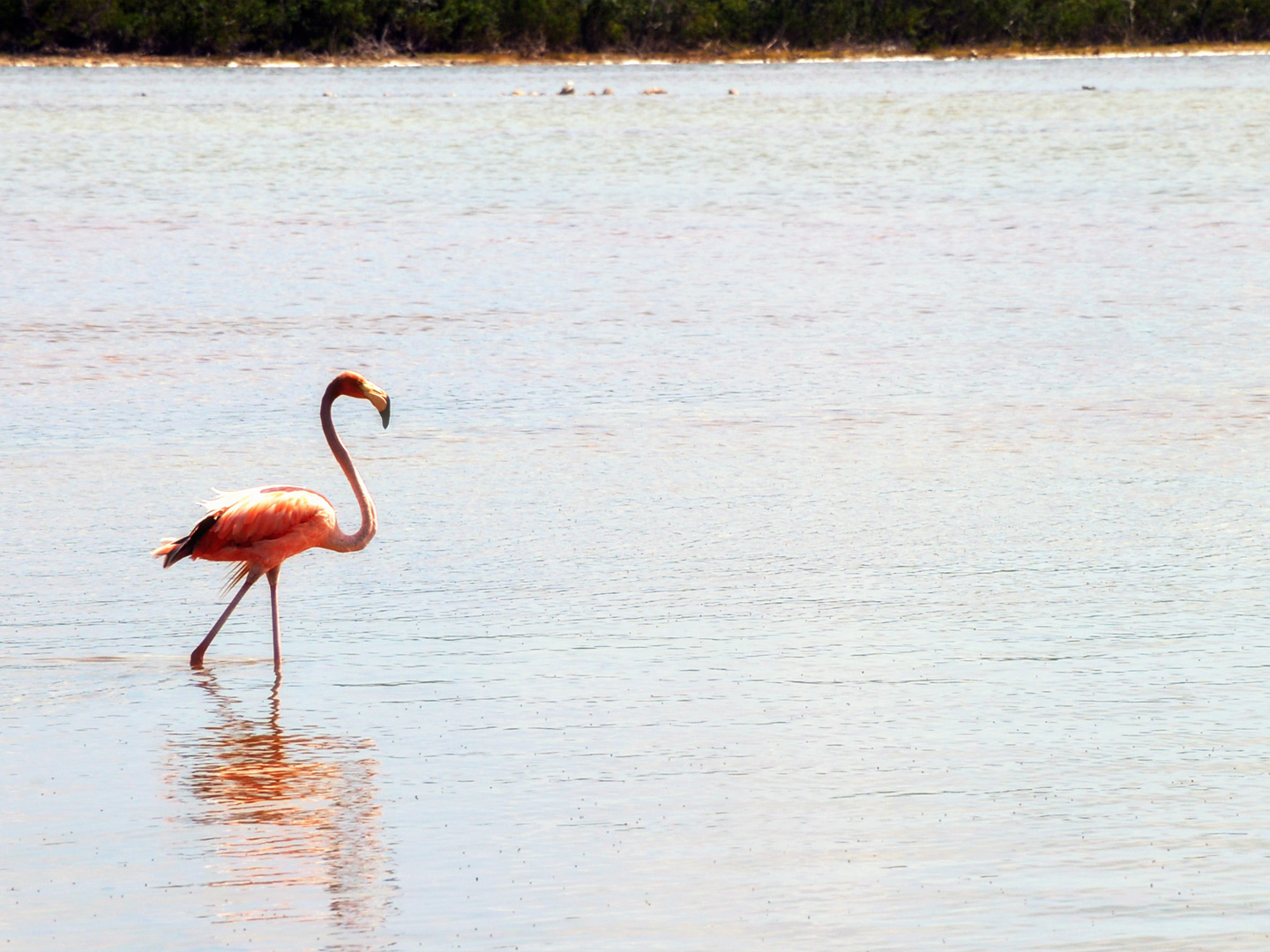 Chancery Pond, Clarence Town is the temporary home of the elusive flamingos. If you are lucky you may be able to spot a few. This beautiful species of bird finds a serene location to feed and then off to a new hiding spot, away from human eyes.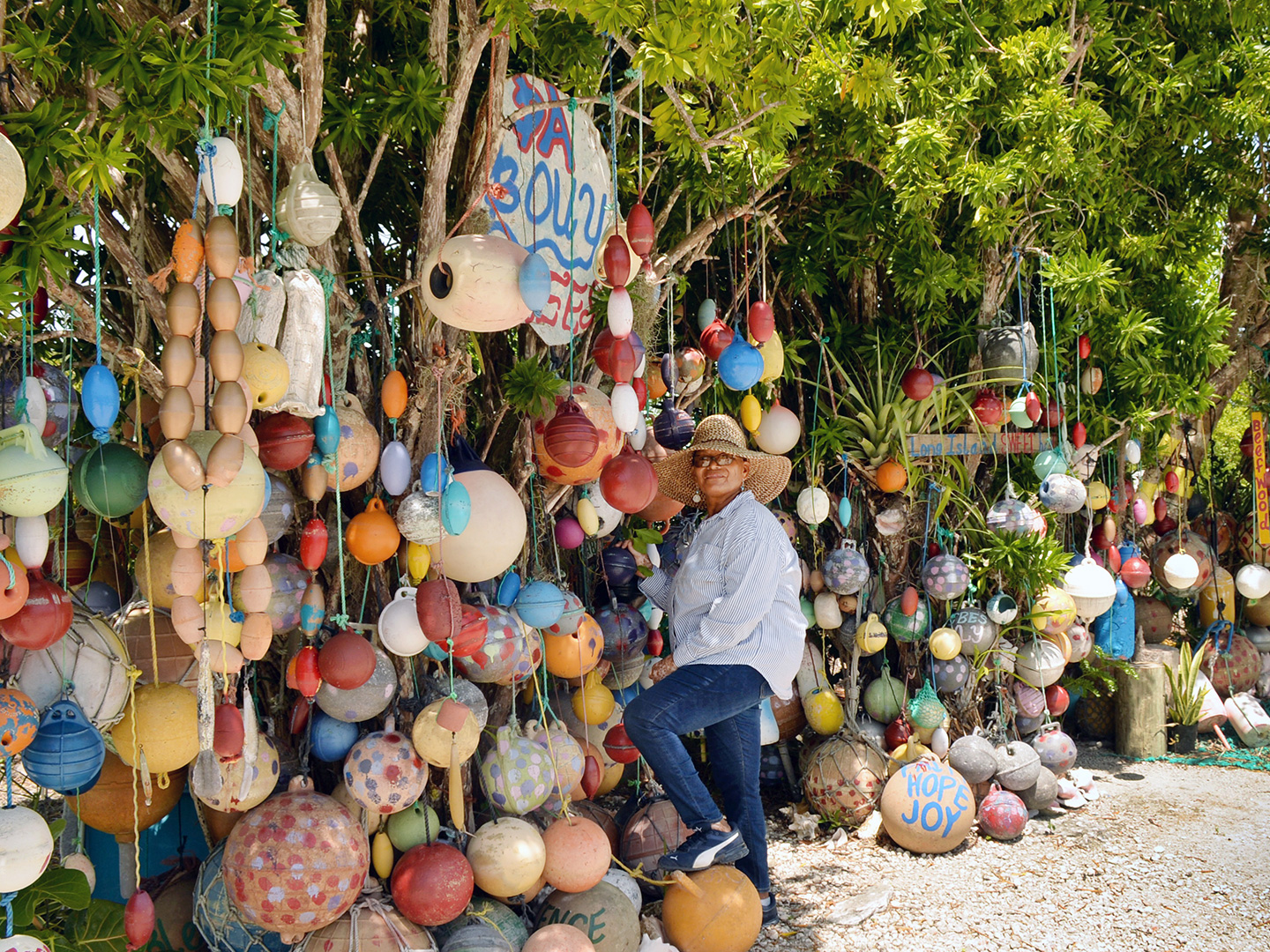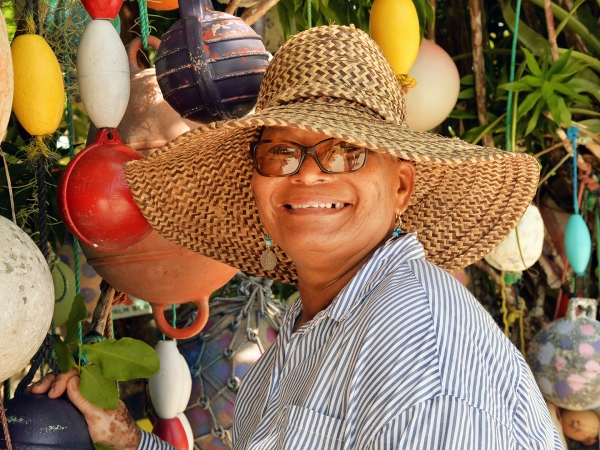 "Da Bouy Tree" is a sight to behold. There is a story behind this namesake. This divine wonder is located at Mrs. Judith Farquharson-Rigby's organic farm and interactive garden tour, located in Deadman's Cay, Long Island.
And… the story goes even further, like the saying goes, "I Got it from my Mama".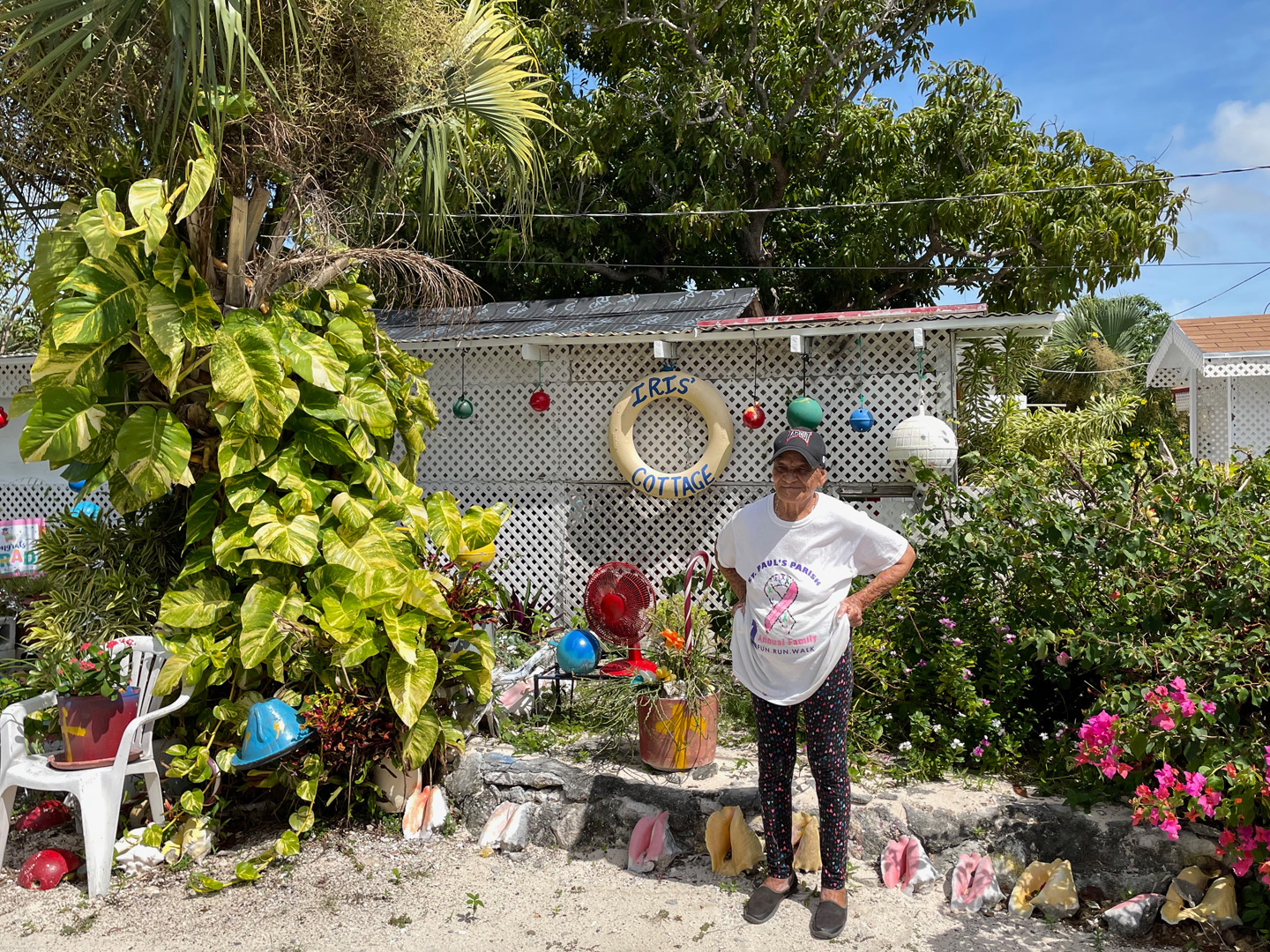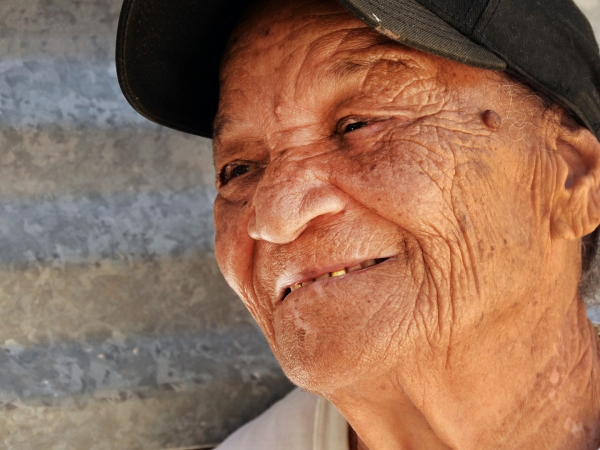 Mrs. Iris Farquharson and her daughter, Judith, live on the same street and their love of gardening and creative nature intertwines into something extraordinary, an abstract of wholesome beauty.
As we visited with Mrs. Iris, she showed Lisa her flourishing mango trees and flowers, but also her creations, made out of ordinary items that one may just toss in the garbage.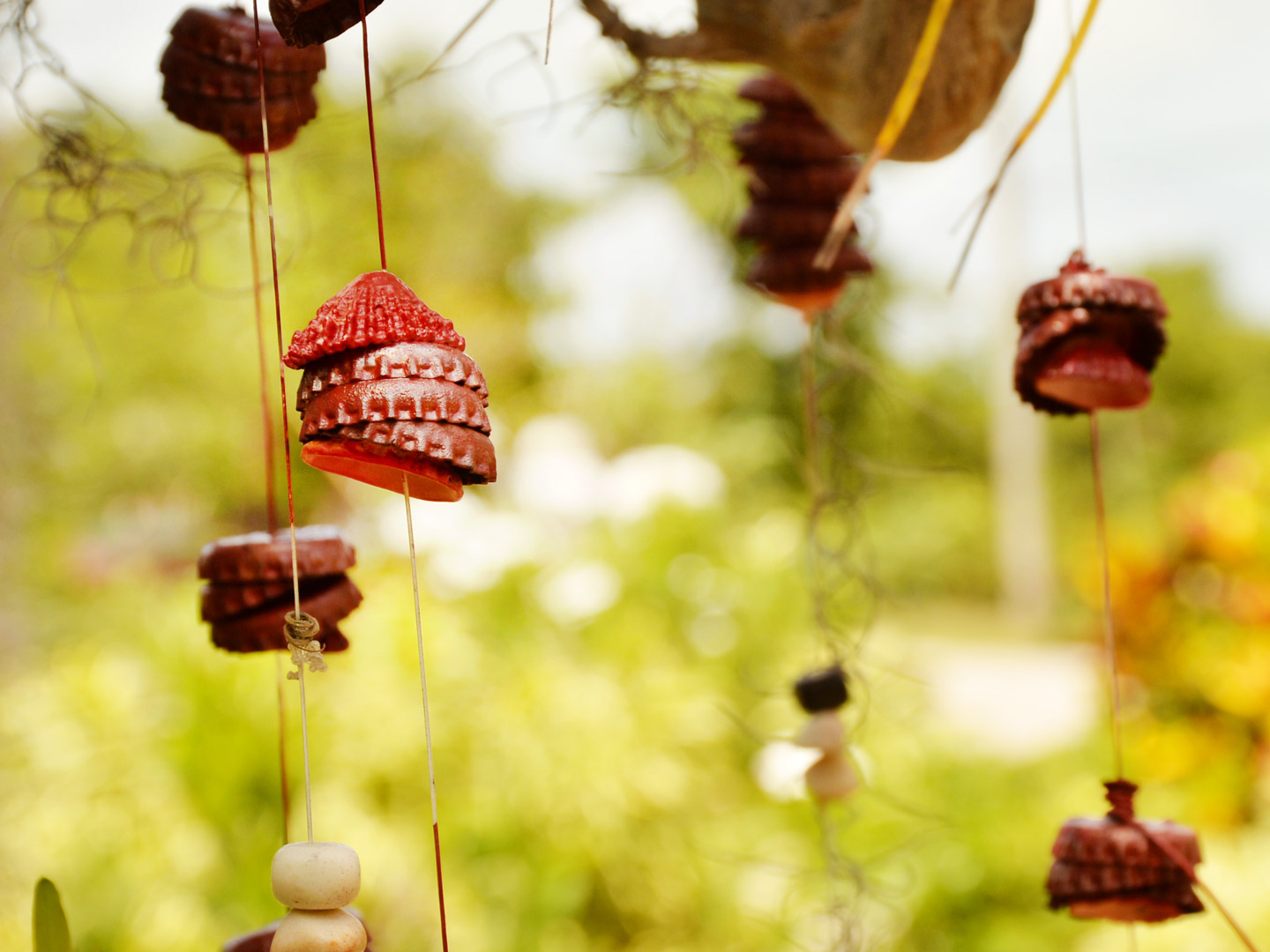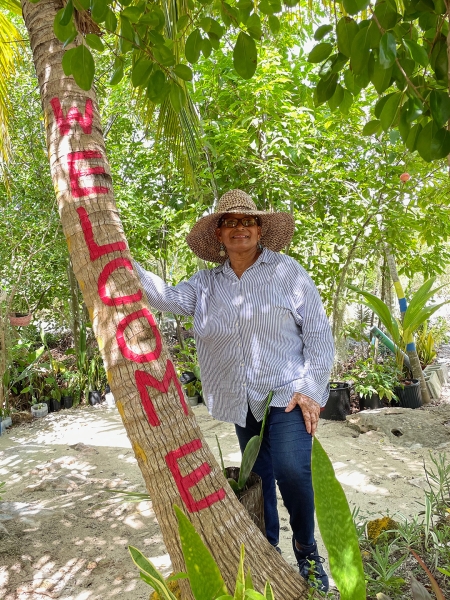 Hand-painted bottles, signage, collection of aged bottles, hand-carved washing tubs, and unique trinkets turned into simply beautiful art pieces.
Just a hop down the street is Judith Rigby, (the daughter of Mrs. Iris), "Judees Blissful Creations" has created a gardener's dream yard, with her famous "Da Bouy Tree" and "Welcome" sign to greet you upon entering.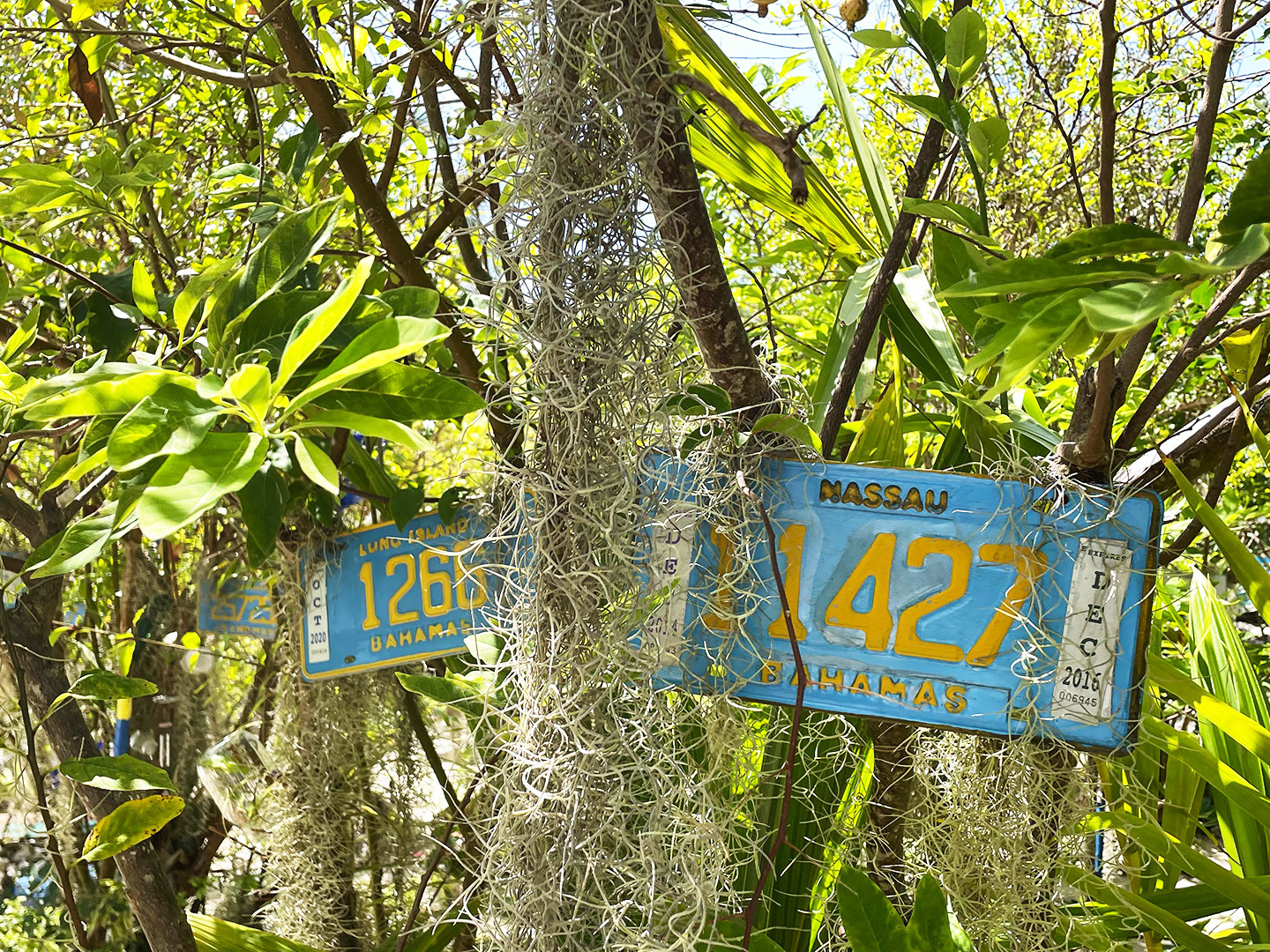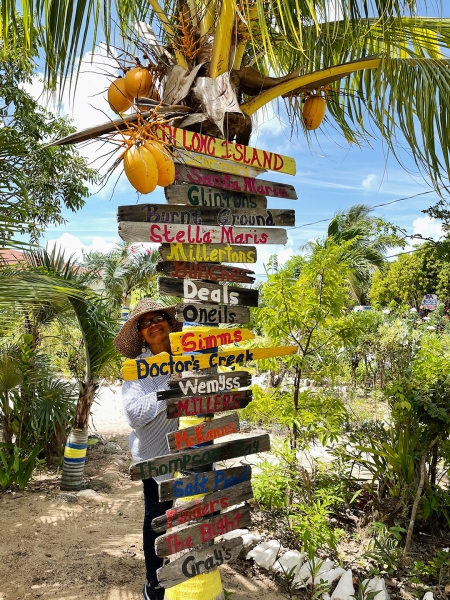 Clearly, this style of merging art and gardening runs in the blood, from "bottle trees" to lemongrass aka "fever grass".
Well-groomed pathways guide your steps through her garden, which boasts a variety of plants: Passion fruit, mango trees, sugar apples, coco plums, tamarind and so much more.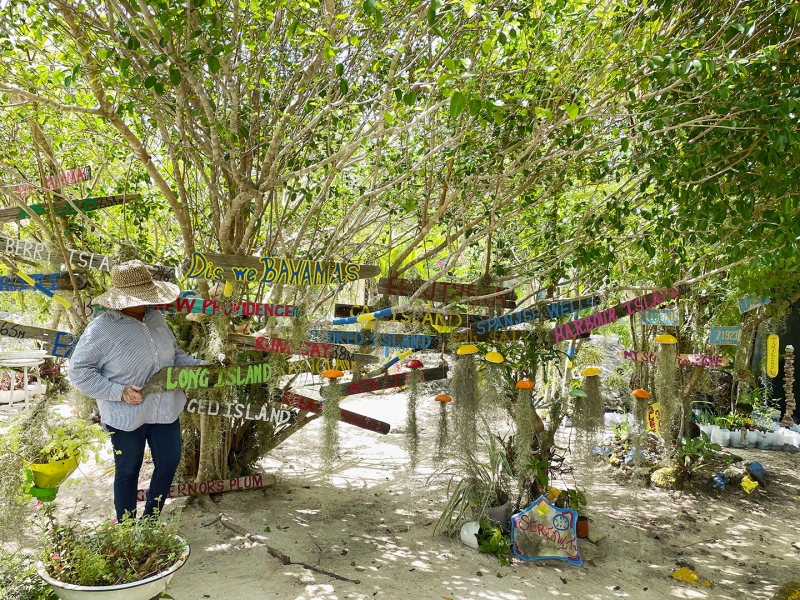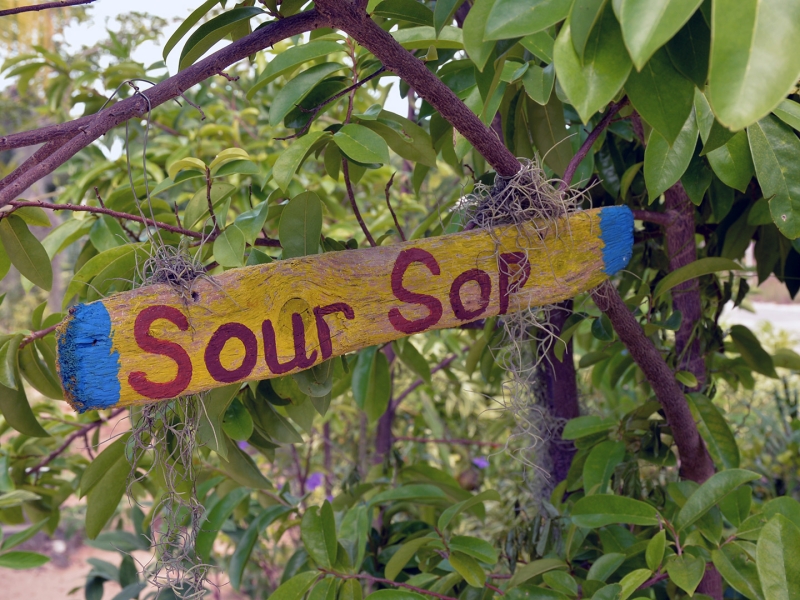 Each fruit and flower has a handcrafted name card. Its magnificent beauty and fruit-bearing trees are a glory for the eyes to behold and a joy for the taste buds.
Long Island is home to folks who enjoy the closeness of nature, livestock farming, and fishing, and with "a will and a way" can continue this tradition far into the future.