By Duke Wells – Founder, Creative Director & Lead Photographer
With our 50th anniversary social media campaign, we've seen a lot of congratulations and tribute to the incredible people we've been featuring. While we appreciate all the comments and support, I thought I'd take a minute to pay tribute to the unsung heroes of the Bahamian Project.
The photographers.
Maybe a glimpse into the inner workings of the past week of the project will give you an idea why I think those tributes are due.
We were given the opportunity to photograph five VIPs for an upcoming exhibition of Bahamian Project images that I am excited to tell you about, in a couple of weeks.
For me to shoot five Bahamian Project images in seven days would have been impossible, especially with my beloved dog Coco very ill, with both Lisa and I wanting to spend as much time with her as we could in her final days.
So I had to mobilize the forces.
I called Guilden Gilbert and asked him if he could photograph one of the subjects.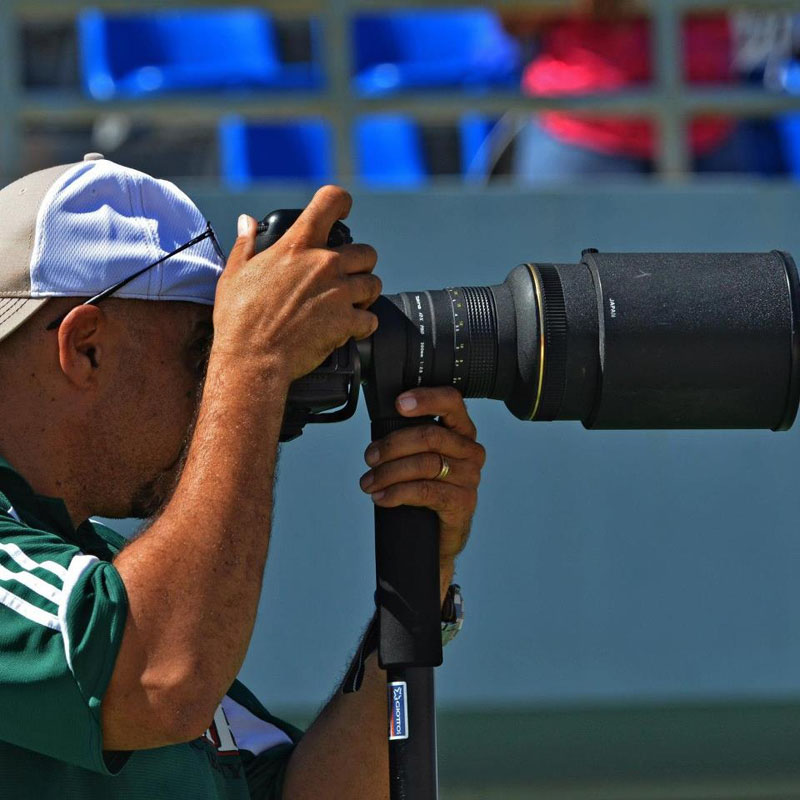 Guilden is a busy guy. He runs a solar company and an insurance company and his own photography business. Plus he is a good family man and is involved in a number of community activities. A full plate to be sure.
Yet, he immediately adjusted his schedule, set up an appointment and went out the next day and took an excellent photograph of one of the top corporate executives in the country. He then delivered the image to me that day.
For Free!
I also called Scharad Lightbourne. He is a dynamo of activity, involved in a number of things with several balls in the air at any given time.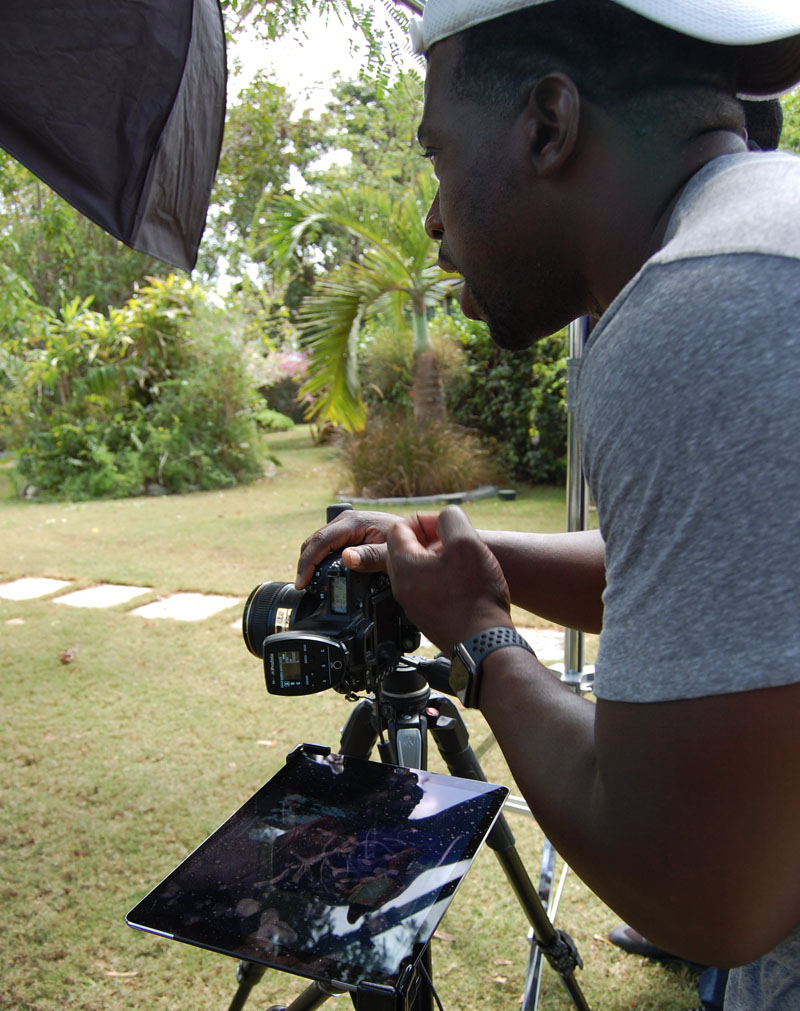 I asked him to photograph a special subject, a raw gem of a Bahamian, whom our project would like to call attention to. He agreed. Then I told him I needed the image immediately.
I was pretty sure he would not be available because he was all over social media promoting several events he had scheduled for the next week. So, to say he was busy is an understatement.
Yet, he too adjusted his schedule, set up an appointment for the very next morning and captured a fabulous photograph of the subject.
Then, sent me the final image that afternoon.
For Free!
I also had another prominent photographer scheduled to shoot an elusive VIP, who was out of the country at the time but had agreed to return to The Bahamas for the photo, before jetting off to another foreign location.
The subject arrived home that evening and the shoot was set up for 9:00am the next morning.
In the middle of the night, the photographer had a medical emergency in his family and messaged me saying he could not make the shoot.
By the time I saw the message at 7 o'clock in the morning, it was too late to do anything. The subject had flown in for a Project photo session and there was no photographer to meet him.
I already had another shoot scheduled for myself on the other side of town, at 10:00am.
I desperately reached out to Guilden Gilbert again.
Guilden literally dropped everything, got his equipment together and scampered across town, arriving at the subject's residence only a few minutes after 9:00.
It's a good thing too, because the gentleman was leaving the Bahamas again that afternoon. Guilden sent me the awesome final images a few hours later.
For Free!
I had scheduled two of the shoots for myself and executed one of them while Guilden was saving the integrity of the Project.
I had the other shot completely organized with another top corporate executive. The kind of person you don't get the opportunity to photograph very often.
I had a really great idea for the session and a solid plan to execute a shoot that required some substantial prep work.
But the day before the shoot, my beloved dog's condition worsened and I wanted to be home for the next 48 hours.
I didn't know what to do and didn't want to cancel the shoot, so I called Donald Knowles. He's got to be the busiest, or one of the busiest photographers in the country.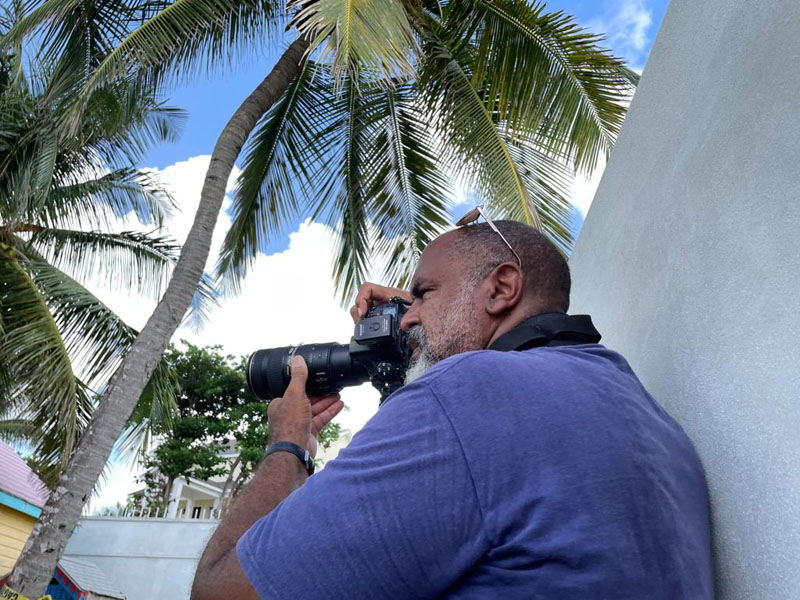 Person: hey Donald, can you do a shoot on Tuesday?
Donald: no man I'm booked Tuesday.
Person: hey Donald, how about next Monday?
Donald: no, sorry, I'm booked all day next Monday.
Person: hey Donald, can you do a shot on October 12, 2028?
Donald: no man, I'm booked every day in October 2028.
But like the other photographers I had called, Donald adjusted his schedule and saved the day for me.
He went out the next afternoon and photographed the shot I had in mind, as good, maybe better than I would have. He delivered the images to me later that evening.
For Free!
That meant everything to me as my dog passed away that day, just hours before the shoot. I would have never been able to deal with the complications and details of the shoot, considering my state of mind at the time.
These are not only some of the busiest Photographers/Entrepreneurs in the country but these are people who charge anywhere from $300-$600, just for a headshot. And they dropped everything and ran out to shoot complicated photographs for the Bahamian Project…
For FREE!
Our photographers go out to photograph people who represent the very spirit of the Bahamas, indeed, the very spirit that they, themselves, are exhibiting.
These artists exhibit a spirit of patriotism, generosity, admiration for Bahamians of good character; a passion for photography, art and culture, and respect for what Lisa and I have been trying to do for the past twelve years… to show the good in Bahamian society so that it may be fostered, enriched and enjoyed forever.
The Bahamian Project is creating a permanent collection of photographs to provide recognition, foster cultural awareness, and create a record of the people who form the heart and soul of our nation. People whose character shows what it means to be Bahamian. Our photographers are some of those people.
So the next time you look at a Bahamian Project Portrait, and you are pleased with the fact that we brought attention to that particular subject, please don't forget the unsung heroes of the Project, who make your enjoyment of these pictures a reality.