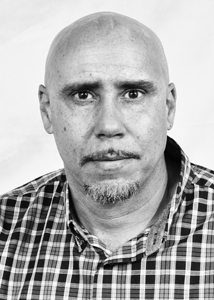 Photographer Guilden Gilbert has been officially named President of the Bahamian Project by Founder and Chairman Duke Wells.
Mr Gilbert will be taking over administrative responsibilities for the Project.
Guilden has been enthusiastically involved in the Project since the beginning and has photographed more subjects than any other photographer, excluding Mr Wells.
Guilden's business acumen and organizational skills will help take the Project to the next level as Duke and his wife Lisa concentrate on a new initiative that promises to have a great impact on art and tourism in The Bahamas.
Mr Wells will continue as CEO and Creative Director of the Bahamian Project.
The Bahamian Project is the largest, longest running, most inclusive independent art project in Bahamian History and has proven to be an enormous success.
Scroll Up